Palicka & Nilsson out - Aggefors & Pettersson in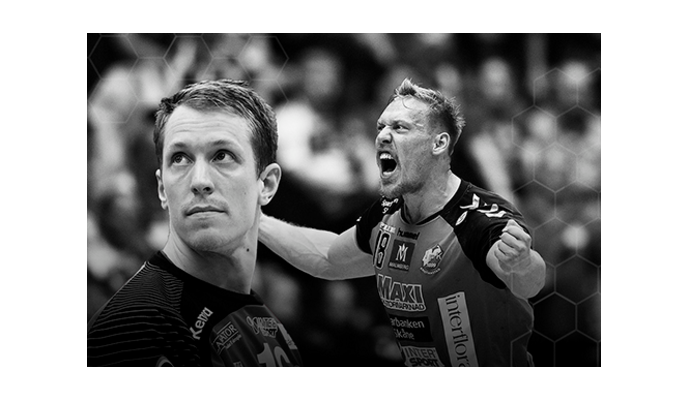 Photo: svenskhandboll.se
Written by: Rasmus Boysen
The Swedish national coach Kristjan Andrésson has been forced to replacement.
Press release from the Swedish Handball Federation:
"The goalkeeper Mikael Aggefors (Aalborg) and the line player Fredric Pettersson (Toulouse) steps into the Swedish European Championship qualifier squad today gathered in Lund for this week's European Championship qualifying matches. The duo replaces the injured Andrew Palicka and Andreas Nilsson.
Today, the national team in handball gathered for the first time under the new coach Kristján Andrésson's leadership. In total 20 players are called, of which 16 will play the European Championship qualifying matches against Montenegro in Lund on Thursday and against Slovakia in Kosice on Saturday.
In the original squad charged three weeks ago was Palicka Andreas and Andreas Nilsson with, but it is clear that they are stopped by knee and back problems. However, Andreas Nilsson is to be with the national team during the four days in Lund.
Replacement will be Mikael Aggefors, who this season left Alingsås HK for Danish Aalborg Håndbold and Fredric Pettersson, who moved from IFK Kristianstad to French Fenix Toulouse last summer.
SWEDEN squad for the European Championship qualifiers AGAINST MONTENEGRO AND SLOVAKIA:
Goalkeepers:
Mikael Appelgren, Rhein-Neckar Löwen, 44 A-international matches / 1 goal
Michael Aggefors, Aalborg Håndbold, 7/0
Left wings:
Jonas Källman, Pick Szeged, 218/636
Jerry Tollbring, IFK Kristianstad, 10/37
Left backs:
Viktor Östlund, Tvis Holstebro, 36/94
Lukus Nilsson, THW Kiel, 24/67
Simon Jeppsson Lugi HF, debutante
Playmakers:
Jim Gottfridsson, SG Flensburg-Handewitt, 32/98
Jesper Konradsson, Alingsås HK, 25/29
Right backs:
Johan Jakobsson, SG Flensburg-Handewitt, 111/242
Albin Lagergren, IFK Kristianstad, 5/7
Right wings:
Niclas Ekberg, THW Kiel, 135/544
Mattias Zachrisson, Füchse Berlin 83/149
Line players:
Jesper Nielsen, Paris SG, 73/87
Fredric Pettersson, Fenix Toulouse, 9/18
Max Darj, Alingsås HK, 5/7
EXTRA PLAYERS ON THE CAMP IN LUND
Andreas Nilsson, line player, Telekom Veszprem, 104/235
Philip Stenmalm, Left back, KIF Kolding-København, 30/52
Helge Freiman, playmaker, GWD Minden, 10/16
Emil Frend Öfors, left wing, Alingsås HK debut
European Championship qualifying matches
3/11, 19:15: Montenegro (Sparbanken Skåne Arena, Lund)
5/11, 18:00: Slovakia (Steel Arena, Kosice)