Magdeburg signs Russian national player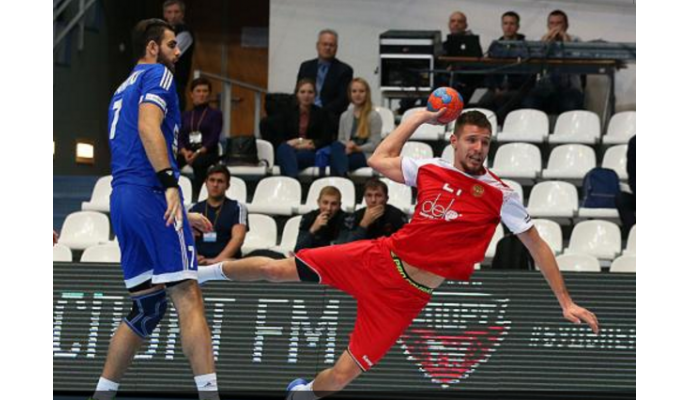 Photo: rushandball.ru
Written by: Rasmus Boysen
The 26-year-old Russian national player and line player of the Ukrainian champions HC Motor Zaporozhye, Gleb Kalarash, has signed a 2+1-year contract with the German Bundesliga club SC Magdeburg from next season to replace Jacob Bagersted.
The 2.05-meter high line player has scored 37 goals for the Ukrainian champions in the current Champions League competition so far and is also in the Russian initial squad for the 2017 World Championship in France.
Before the 26-year-old Russian player moved to Zaporozhye he played in St. Petersburg from 2013-2015. Here he scored 46 goals in the Champions League and EHF Cup.
"We are very glad that we have found a relatively young line player in Gleb Kalarash after the short-term changeover of Jacob Bagersted, but he already has a lot of international experience and class. With Gleb, we were able to take action against European top clubs, which also showed an intense interest in a commitment. My partner, Tomas Svensson, already played with the father of Gleb, which was a huge advantage for us. We especially look forward to his offensive qualities. The SCM has always been a good pavement for Russian players in the past. I am very happy with the line player duo Musa/Kalarash in the next season. "
Gleb Kalarash about the signing:
"The SCM has made a good progress over the past few years and enjoys an excellent reputation as a major German traditional club. I would like to contribute to the further positive development of SCM in the future and I am looking forward to Magdeburg and the Handball Bundesliga."
SC Magdeburg has previously had great Russian players as Oleg Kuleshov, Vasiliy Kudinov and Viacheslav Atavin.
Jacob Bagersted has signed a contract with Frisch Auf! Göppingen next season, while Zejlko Musa has extended his contract with SC Magdeburg.