
09:22 28-September-2017
Two talents train with Stuttgart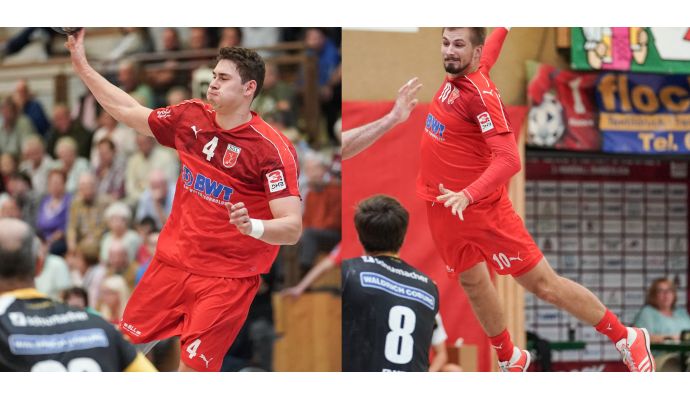 Photo: www.sg-leutershausen.de
Written by: Rasmus Boysen
The two talents of the German 2. Bundesliga club SG Leutershausen, Maximilian Rolka and Felix Jaeger, have got a double player certificate so they can play for TVB 1898 Stuttgart.
Press release from SG Leutershausen:
New opportunities for two SG Leutershausen talents. Maximilian Rolka and Felix Jaeger - both joined SG Leutershausen before this season - may also sniff to the Bundesliga.
From now on the two back court players will receive a second playing right at the Bundesliga club TVB 1898 Stuttgart and will train as required under world champion Markus Baur.
"I am happy about the appreciation and the opportunity to develop in a Bundesliga team. I will use every opportunity to learn - but the goals and the success with Leutershausen are, of course, still the top priority for me," says Jaeger.
Mark Wetzel, sporting director of the SGL: "We are very pleased for the two that this opportunity has now occured. It is an important step in their development - cooperation with the TVB was, as always, very pleasant and uncomplicated."
Maximilian Rolka: "I'm glad to get such a chance. So I can measure myself with the Stuttgart pros and improve myself. If I can I want to help Stuttgart."