European clubs chasing Swedish talent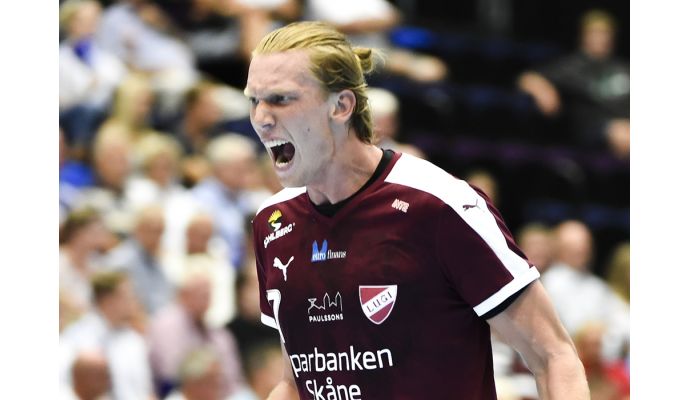 Photo: handbollsligan.se
Written by: Rasmus Boysen
The young Swedish left back of the Swedish club LUGI, Simon Jeppsson, is chased by foreign clubs.
The success of Simon Jeppsson in the Swedish Handbollsligan has increased the interest among professional clubs in Europe.
The agent of the 21-year old Swedish left back, Arnar Freyr Theodórson, confirms the interest to the Swedish newspaper, Expressen:
"Several clubs have registered their interest. They know that Simon can become a world star. I have received requests from virtually all countries where handball is huge."
The Icelandic agent reveals no clubs but makes no secret that Germany is a hot track when Jeppsson's contract with LUGI expires after this season:
"As I see it, he has all the qualifications required to succeed in the Bundesliga."
Simon Jeppsson, who after 57 goals in 8 matches in the domestic Swedish league has been selected to the Swedish national team, know he is a sougt after player:
"Me and my agent have started to look on the possibilities. For me it is important that I am going to a team with a winning mentality. Of course I want to play in the best league in the world. But that is a giant step."