Kragh leaves Skjern Håndbold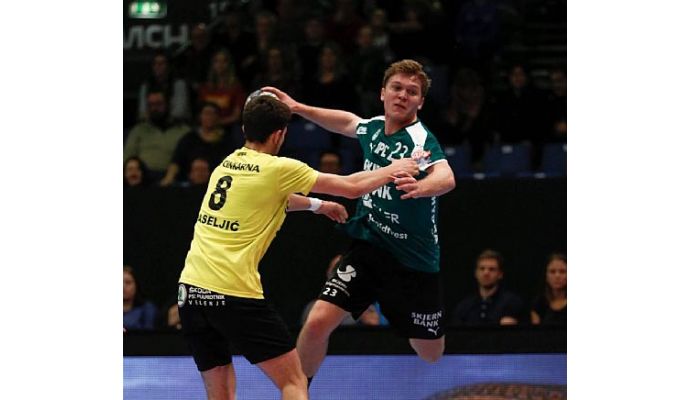 Photo: skjernhaandbold.dk
Written by: Rasmus Boysen
After two seasons in the Skjern Håndbold, Cornelius Kragh leaves the Danish top club this summer.
The current season will be the last for the 22-year-old backcourt player Cornelius Kragh in Skjern Håndbold.
"It's not said often enough: Skjern Håndbold is a unique club and is a great place to be. But I miss to play on a regular basis, so I'm going on after this season," says Cornelius Kragh in a press release from Skjern Håndbold.
The back court player came to Skjern Håndbold from Nordsjælland Håndbold last summer, where he with 150 league goals was the big profile of a young team, which resulted in a place on the Danish B-national team.
The first half of Skjern was unfortunately characterized by a minor knee operation, and since it has been difficult to play a central role in a team that has had great results.
"The Danish League final and the Cup title were great experiences, and so far this season is going to be at least as good with Champions League and a current 1st place in the League. It's incredibly instructive to play with such talented teammates, and all the experience I'm with me. It's all about giving all the rest of the season so we get the championship title, that we have the team for," says Cornelius Kragh.
Cornelius Kragh was earlier an integral part of the Danish youth national team, who won silver at the U21 World Championship in Brazil in 2015.
It is still unofficially where he continues his career after this season.