Tunesian profile out of the WC!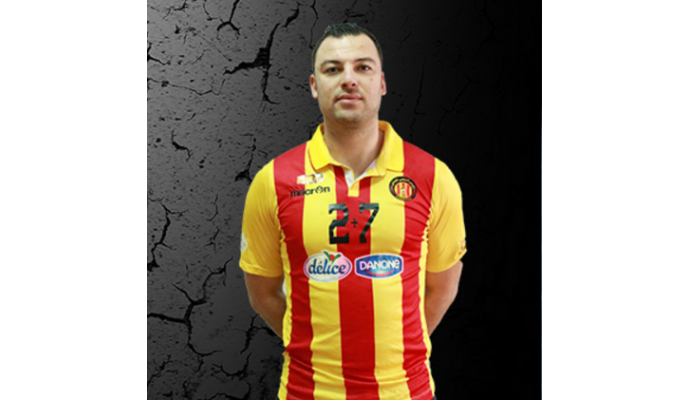 Photo: http://handball.est.org.tn/
Written by: Rasmus Boysen
One of the best and most experienced Tunesian national players, Aymen Hammed, who is injured in the shoulder and hand, is out of the World Championship in France in January.
After a medical examination by the doctor of the Tunisian national team, Mondher Mbarek, the player of the champions of Tunesia Esperance de Tunis, Aymen Hammed, who has suffered for some time from a shoulder- and hand injury, is forced to back out of the World Championship in France.
Aymen Hammed has previously played in the France top club, Montpellier HB, from 2009 to 2011. The 33-year-old right back has played 114 caps and scored 380 goals for the Tunesian national team.
Meanwhile, the left-wing of Esperance, Anis Mahmoudi, has contracted a meniscus wound that requires a 15-day rest.
To compensate for these absences, national coach of Tunesia Hafedh Zouabi summoned players from the national junior team, Anouar Ben Abdallah (Etoile du Sahel) and Skander Ben Zayed (EBS Beni Khiar) to join the group at his training course in Monastir.
Tunesia is in Group B at the World Championship in France with Spain, Slovenia, Macedonia, Iceland and Angola.