Zeiner continues in Hard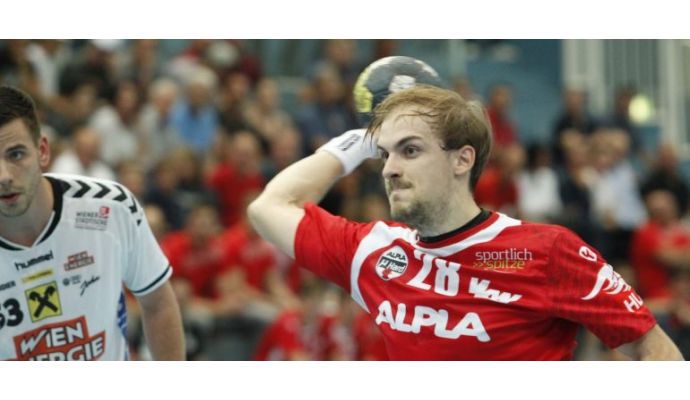 Photo: hchard.at
Written by: Rasmus Boysen
The Austrian national player Gerald Zeiner stays in Alpla HC Hard.
After four years in the Austrian top club Alpla HC Hard, the Austrian national player Gerald Zeiner has decided to extend his contract with two more years to the summer of 2019.
The 28-year-old playmaker, who has played 19 caps and scored 41 goals for Austria, started his career in UHK Krems, has played in UHC Thulin and Union Leoben, and came to Alpla HC Hard in 2013.
"We continue to focus on continuity and Austrian players. Gerald Zeiner is a very reliable player," the Sporting Director of Alpla HC Hard, Thomas Huemer, stated in a press release.
"I'm looking forward to two more years in Hard. Here the overall concept fits me and I feel very comfortable. We are very successful and are also internationally active," said the Austrian national player.