Matias Helt Jepsen to Handball Tirol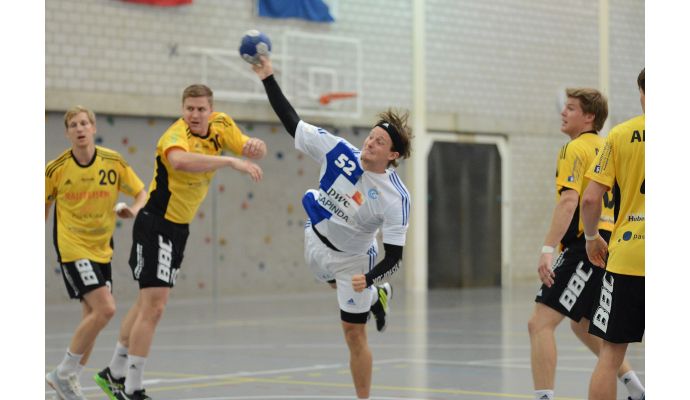 Photo: handball-tirol.at
Written by: Rasmus Boysen
Matias Helt Jepsen leaves GC Amicitia Zürich and joins Sparkasse Schwaz Handball Tirol with immediate effect.
The Austrian league club Sparkasse Schwaz Handball Tirol has signed the Danish playmaker Matias Helt Jepsen. The 28-year-old will move from the Swiss club GC Amicitia Zurich to the Tyroleans with immediate effect to replace Damir Djukic, who has moved to the rivals Union Juri Leoben, on the playmaker position.
"We have been watching and dealing with Matias Jepsen for quite some time and wanted to commit him to the new season 2017/18. He is our absolute wish player on the back-room center position and of access as well as character a sportsman who will bring our team and our club forward. The fact that his commitment has already resulted is, of course, a stroke of luck for us. We are very pleased that Matias is now on hand in the Handball-Tirol-Dress, "explains the sporting director of Handball Tirol, Thomas Lintner.
Matias Jepsen has been under contract for a year and a half with the Swiss record champions GC Amicitia Zürich and has been involved with various Danish clubs.
"Handball Tirol has been very concerned about me and I am happy that it has already worked with the transfer. The association and those responsible have clear ideas as to the direction to be taken. These development possibilities convinced me to leave Zürich despite the ongoing contract and to change to Tirol. I am looking forward to the tasks and I am convinced that we will have a good time together," says Matias Helt Jepsen on his move to Sparkasse Schwaz Handball Tirol.
Fact box:
Name: Matias Helt Jepsen
Date of birth: 13.03.1988
Nationality: Danish
Position: Playmaker
Caps: 3
Clubs:
2006-2007: Team Tvis Holstebro, Denmark
2007-2008: HC Midtjylland, Denmark
2008-2009: AG København, Denmark
2009-2010: Fredericia HK, Denmark
2010-2013: Skanderborg Håndbold, Denmark
2013-2015: Ribe-Esbjerg HH, Denmark
2015-2016: GC Amicitia Zürich, Switzerland