Skjern sells goalkeeper to Bundesliga club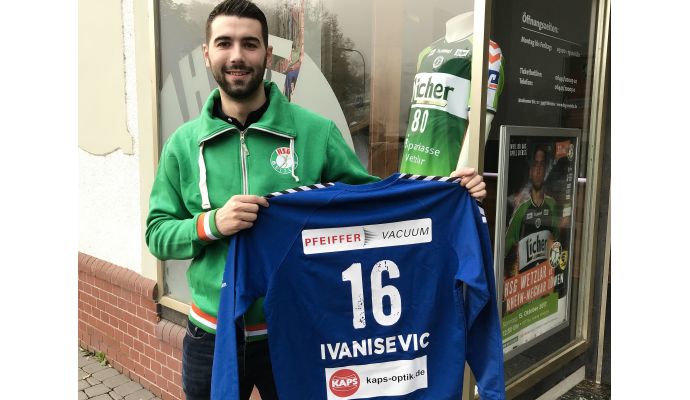 Photo: hsg-wetzlar.de
Written by: Rasmus Boysen
The Danish top club Skjern Håndbold sells the Serbian goalkeeper Tibor Ivanisevic to the German Bundesliga club HSG Wetzlar.
Press release from Skjern Håndbold:
Tibor Ivanisevic leaves Skjern Håndbold at the end of the season, as the Bundesliga club HSG Wetzlar has bought the Serb free from his contract a year before expiring.
One of the most curious and marvelous handball stories in West Jutland will end in the summer of 2018.
Skjern Håndbold has chosen to accept the German Bundesliga club HSG Wetzler's bid for goalkeeper Tibor Ivansevic, who is thus bought out of his contract a year before it expires.
The 27-year-old Serb was picked up at Skjern on a semi-annual agreement in January 2017 as a breath of fresh air in the squad prior to the spring's many matches. Already in his first two appearances, he made himself aware of 39 rescues in the Final 4 weekend in Aalborg, where Ivanisevic became this year's Cup fighter, and Skjern won the Cup title.
Since then, Tibor Ivanisevic continued the big achievements, and the partners agreed to extend the contract to 2019. But for so long, the cooperation is not allowed to last.
"We have received a bid in an order of magnitude, where it will be irrational to say no," says Skjern Håndbold's chairman, Carsten Thygesen.
The chairman also emphasizes that the club also only chooses to sell because it already has Denmark's biggest goalkeeper talent in Emil Nielsen, and that there is time to find a competent replacement for the next season.
"Any Danish League club will of course mourn over the loss of a profile like Tibor Ivanisevic, and we also hoped to hold on to him longer. Now, instead, we hope that - together with Emil - he can secure the club even more medals this season before his next career step," says Carsten Thygesen.
The Serb has in just eight months in Skjern played three domestic finals, won two Cups and participated in the Champions League.
"I would like to thank Skjern Håndbold and the club fans for a great time with many great experiences. We must have more experiences before I go on," says Tibor Ivanisevic, who sees the move to the Bundesliga as a huge step in his personal development.
"As a player you will always improve, and I believe that I can develop myself further in one of the world's best and toughest leagues," says Tibor Ivanisevic.
Tibor Ivanisevic has signed a 2-year contract from next season to the summer of 2020.