
11:28 24-September-2016
Wetzlar was interested in Lindboe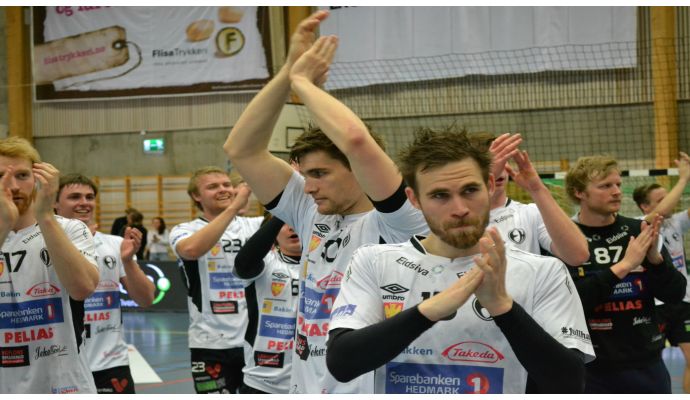 Photo: ehh.no
Written by: Rasmus Boysen
The German Bundesliga club HSG Wetzlar was interested in the Norwegian national player André Lindboe.
Before HSG Wetzlar signed the Danish left wing of HC Midtjylland, Kasper Kvist, as a replacement for the cruciate ligament injured Maximilian Holst, the German Bundesliga club showed interest in the 27-year-old Norwegian left wing of the Norwegian champions Elverum HH.
That he confirms to the Norwegian newspaper Østlendingen. According to André Lindboe HSG Wetzlar was interested in buying him out of his contract with Elverum with immediate effect, but when his agent called back, they were suddenly no longer interested. According to André Lindboe someone had spoken negatively about him, which prompted the club to change its mind.
André Lindboe has previously been close to move abroad, and he has made no secret of his ambitions for a foreign adventure.
Fact box:
Name: André Lindboe
Date of birth: 03.11.1988
Nationality: Norwegian
Position: Left wing
Caps: 30 (82 goals)
Clubs:
Halsen IF, Norway
Larvik Håndballklubb herrer, Norway
Fram IF, Norway
Sandefjord, Norway
Elverum HH, Norway