Mors-Thy announces new head coach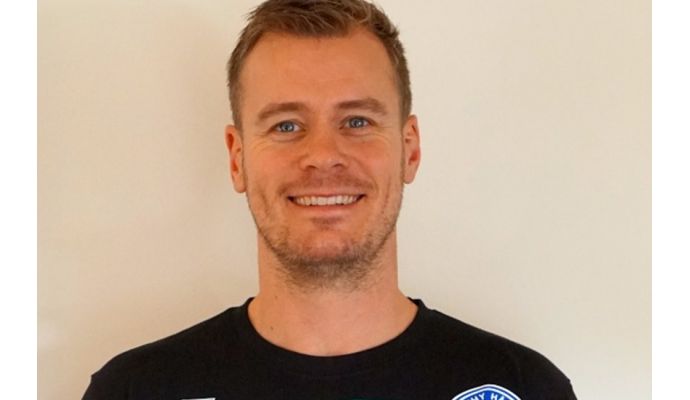 Photo: Søren Hansen, morsthy.dk
Written by: Rasmus Boysen
The current assistant coach of Danish Champions League participants TTH Holstebro, Søren Hansen, replaces Jan Paulsen as head coach of the Danish club Mors-Thy Håndbold on a 3-year contract from next season to the summer of 2020.
The rumors of Søren Hansen leaving TTH Holstebro and joining the league rivals Mors-Thy Håndbold have been going on since Saturday.
Press release from Mors-Thy Håndbold:
"Mors-Thy Handball has a new head coach in place
Søren Hansen, part of TTH Holstebro's successful coaching team, is next season in charge of Mors-Thy Håndbold.
Mors-Thy Håndbold have made a 3-year agreement with Søren Hansen, who comes from Ringsted on Sjælland, where he received his handball upbringing and played his first year in the league as a part-time teacher and professional handball player. Then he and his family moved to Holstebro to live the dream of being a professional handball player.
Søren Hansen has a thorough knowledge of the Danish handball league through his nine years of playing for TTH Holstebro and the past three seasons as part of the coaching staff - first in collaboration with the current Danish women national coach, Klavs Bruun Jørgensen, and the last two seasons in collaboration with Patrick Westerholm. The cooperation with Patrick, where Søren has been responsible for the attack, made TTH to the winner of the regular season and led the team to the championship finals last season. Besides assistant role on the men team is Søren also assistant coach at TTH's team in the women's league.
Henrik Hedegaard, Mors-Thy Håndbold:
"Søren has a lot of experience and handball knowledge from his active career, which he has managed to take with him in his coach profession. When you consider his human qualities, we see Søren as the right choice for us. Already in the preliminary talks took Søren us by storm - and references from players who have played with Søren or under his leadership and coach colleagues have been very positive about Søren, his leadership and his handball professional knowledge and skills. So we look forward to that in collaboration with Søren the coming years to develop the team and the club further and put layers on the great work that the current staff have made."
Søren Hansen:
"I am looking to build on the good work that is made in Mors-Thy Håndbold. I've always enjoyed being in Thy hallen and Jyske Bank Mors Arena and experience the fantastic support there is for the team and the club - both as a player and coach. It will be an exciting challenge to take the step from assistant coach to head coach, and I look forward to passing on my ideas, and experiences an exciting squad and club. I hope for good cooperation with a common goal of creating results, developments and experiences with Mors-Thy Håndbold.""