Eyjólfsson new Erlangen coach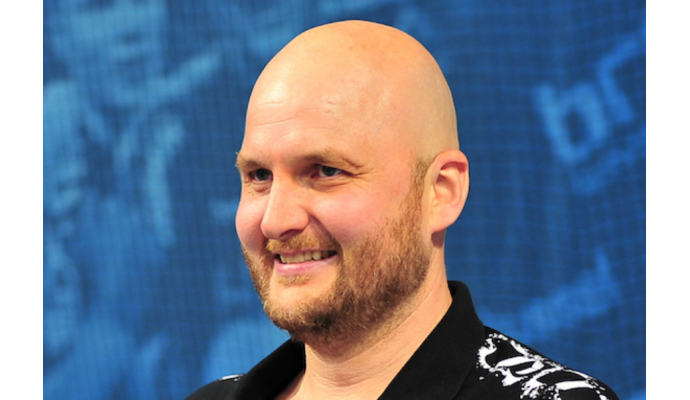 Photo: hcerlangen.de
Written by: Rasmus Boysen
The Icelandic head coach of TV Hüttenberg, Aðalsteinn Eyjólfsson, is new head coach of the Bundesliga rivals HC Erlangen.
Press release from HC Erlangen:
HC Erlangen can present the wish candidate for the succession of the coach Robert Andersson (Robert Andersson was released by HC Erlangen early October - read more here ed.). The 40-year-old Icelandic Aðalsteinn Eyjólfsson, who has been active at Erlangen's first-league competitor TV Hüttenberg since 2015, has signed a contract with the Bundesliga club from Mittelfranken and starts his work immediate. The transfer was possible because the HC Erlangen and the TV Hüttenberg agreed on a dissolution of the existing contract agreement of Eyjólfsson. Eyjólfsson, the perfect German-speaking coach, had been strikingly thrilled with Hüttenberg from the third league to the DKB Handball Bundesliga in the last two years, where he and his team had caused a sensation in the last few weeks. Eyjólfsson replaces the temporary coach Tobias Wannenmacher, who is urgently needed in the U23 and junior team, and who could not have been permanently active as a cheftrainer due to the missing A coach license. In addition to his role as youth coordinator, he will also be part of the coach team of Aðalsteinn Eyjólfsson. Wannenmacher was involved in the discussions with the coach candidates and has expressly welcomed Eyjólfsson's commitment.
"We needed time to find the optimal coach. It was really a very great effort that we have taken on to talk with interesting candidates, to examine the situation and to assess it responsibly. It was exciting to see the interest in our club despite the current sporting situation and how many excellent coaches there are in the German handball. We have come to the conclusion that our team needs a dynamic coach who is successful in representing the modern handball, which is consistent and yet communicative. We quickly realized that Adli Eyjólfsson is the right man for our club. For he stands for these qualities like no other. For this reason, we are delighted to welcome Adli to Erlangen today," said HCE Managing Director René Selke, adding:" We would like to thank Tobi Wannenmacher, who has done an excellent job as temporary coach."