Famous coach leaves legendary club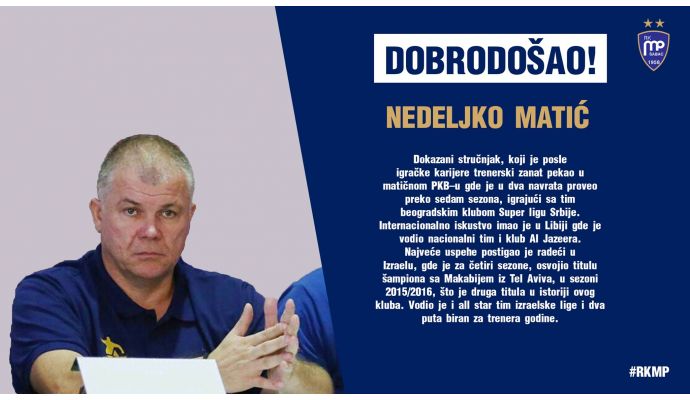 Photo: http://www.rkmetaloplastika.com/
Written by: Rasmus Boysen
Nedeljko Matic replaces Veselin Vukovic as head coach of the famous Serbian club RK Metaloplastika Sabac.
The former head coach of the Serbian Premier League club RK Metaloplastika Sabac, Veselin Vukovic, resigned recently after a series of bad results this season. In 2012 Veselin Vukovic reached the final in the European Championship on homecourt with Serbia, but lost to Denmark.
Instead Nedeljko Matic, who last season won the Israeli Championship with Maccabi Tel Aviv, takes over the squad.
Metaloplastika has only seven points after 12 rounds and is placed 11th in the Serbian league.
The club had its days of glory in the 1980's, where they won the European Championship for clubs (today known as the Champions League) twice, reached the final 3 times and the semifinals 6 times.