Balling extends with TTH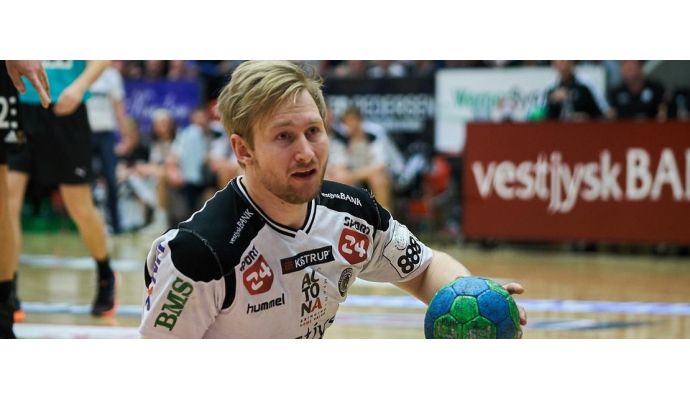 Photo: tthholstebro.dk
Written by: Rasmus Boysen
The Danish national player Peter Balling extends his contract with the Danish League club TTH Holstebro.
Press release from TTH Holstebro:
National player extends the contract with TTH Holstebro
Peter Balling and TTH enter into a new 2-year contract and extend successful collaboration.
TTH national player Peter Balling also gets Gråkjær Arena as home in the next two seasons. Despite strong interest from both Danish clubs and abroad, the strong right back has chosen to continue in TTH Holstebro.
Head coach Patrick Westerholm is looking forward to it.
"I am happy and proud of the club's behalf that we are able to hold on as big a league profile as Peter. It proves that we are in a very good project at TTH," says Westerholm, who does not believe that Peter Balling has finished developing.
"He is playing on a very high level, but I think we can move him further - especially physically and on the defense side," Westerholm says.
Peter Balling himself finds himself very pleased to be in TTH Holstebro.
"I enjoy both the team and the club. I have a very good teamwork with the coach team that helps me move forward both offensive and defensive, and so I enjoy the experiences and mood in Gråkjær Arena, Denmark's best handball arena," says Peter Balling.
The national right back says he has considered whether he should challenge himself in a new club.
"I have been a number of years in TTH, but I do not see it as a problem, but as a strength, I feel it helps me to develop. I would like to move the club further so that we become a regular part of the top teams every season. I like being in a club that is constantly working to evolve," says Peter Balling.