Rumor: Chiuffa to Ademar León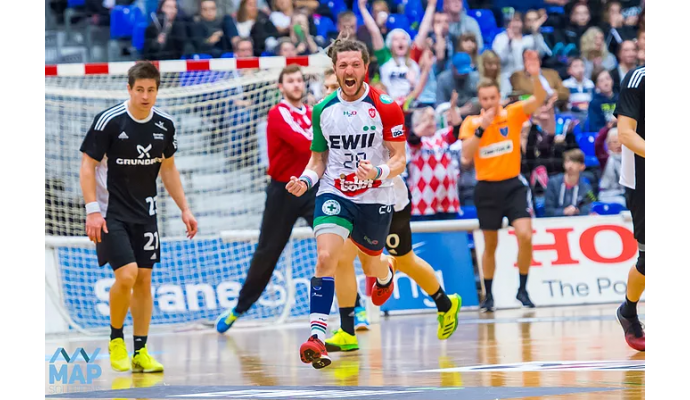 Photo: kif.dk
Written by: Rasmus Boysen
According to the Spanish radio network Cadena SER is the Brazilian national player Fábio Chiuffa on his way to leave the Danish club KIF Kolding-København and join the Spanish top club Ademar León.
The Brazilian right wing, Fábio Chiuffa, left the Spanish League club BM Guadalajara and joined the Danish League club KIF Kolding-København on a 2-year contract, but is allegedly now destined to form a duo with Mario López in the Spanish top club Ademar Léon.
According to Cadena SER the board of Ademar León continues to probe the market and is very clear of which player they want to accompany Mario López on the right wing position for the coming season - the 28-year-old Brazilian national player of KIF Kolding-København, Fábio Chiuffa.
The first contacts have allegedly already taken place between the two parties. The economic situation of the Danish club KIF Kolding-København is unstable, and this circumstance could cause the Brazilian player to look for a new club a year before his contract expires.
Fábio Chiuffa, if he joins Ademar Léon after this season, replaces the current right wing of the Spanish club, Nacho Huerta. The contract of the Spanish player expires after this season and is not extended.
Fábio Chiuffa, who came to Europe from the Brazilian club Metodista/São Bernardo in 2014, has played 110 caps and scored 246 goals for the Brazilian national team. He has participated in the World Championship in 2011, 2013, 2015 and 2017. He furthermore participated in the Olympics in Rio in 2016.