Kielce line player is out for 2 months!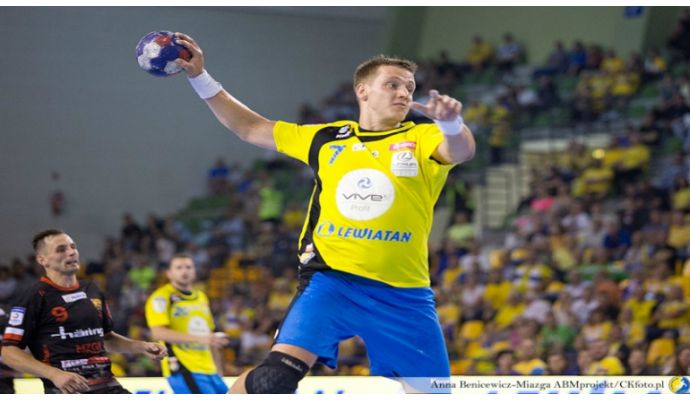 Photo: vtkielce.pl
Written by: Rasmus Boysen
The new Polish line player of Vive Tauron Kielce, Patryk Walczak, is out for more than 2 months due to two broken bones in the hand.
The injury came in a domestic match against Gwardia Opole on last Wednesday. Studies have shown serious injury according to the team doctor, Marcin Baliński:
"There was a fracture of the third and fourth metacarpal bones. The captured image revealed the injury, which is subject to surgical treatment. Treatment will be made by the end of the week. I think initially the player will have to take a break for more than two months."
The 24-year-old physically strong Polish line player came from Pogon Szczecin to Vive Tauron Kielce to this season. Julen Aguinagalde is the only experienced line player left on the squad, but Michal Jurecki has previously served as a substitute on the position.