Rumor: GOG-interest in 2 players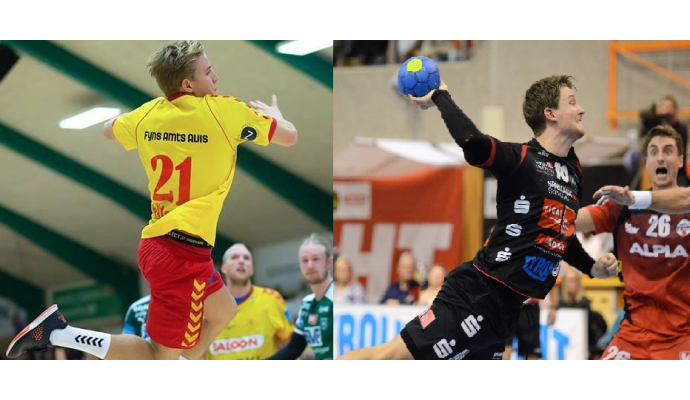 Photo: tthholstebro.dk + handball-tirol.at
Written by: Rasmus Boysen
The Danish League club GOG is looking for new players for the upcoming season.
After losing Magnus Jøndal, Gøran Johannesson, Mark Strandgaard and probably also Henrik Jakobsen the Danish top club GOG is looking for replacements for the upcoming season.
According to the Danish newspaper Fyens Stiftstidende is the ambitious Danish club interested in two Danish players, Kasper Kildelund and Matias Helt Jepsen.
The 22-year-old Danish right wing Kasper Kildelund is not unknown to GOG. He started his career in the club before joining the League rivals TTH Holstebro in 2015. He is destined to replace Mark Strandgaard.
Matias Helt Jepsen is also not unknown in Danish handball. He has played in Danish clubs as TTH Holstebro, HC Midtjylland, AG København, Fredericia HK, Skanderborg Håndbold and Ribe-Esbjerg HH before going abroad to the Swiss League club Grasshoppers Club Zürich in 2015. Today, the 29-year-old Danish playmaker, who is destined to replace Gøran Johannesson, is playing in the Austrian club Handball Tirol.
Besides the two players has also the Danish left wing of the League rivals Mors-Thy Håndbold, Henrik Tilsted, been rumored to GOG (read more here).