Norwegians join Flensburg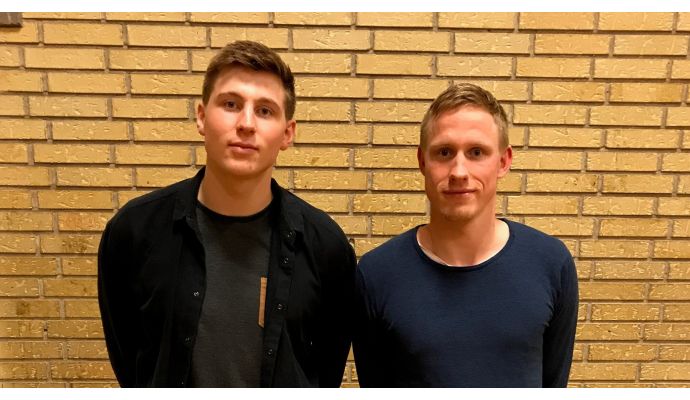 Photo: sg-flensburg-handewitt.de
Written by: Rasmus Boysen
The Norwegian duo of the Danish club GOG, Gøran Johannessen and Magnus Jøndal, join the German top club SG Flensburg-Handewitt from next season.
Press release from SG Flensburg-Handewitt:
The rumors been boiling for many weeks. Now it is official: With left wing Magnus Jøndal and back court player Gøran Johannessen, two Norwegian national players and World Champioship silver medalists will join the SG Flensburg-Handewitt team next season. The double reinforcement changes jointly from the current Danish table leader GOG to the Flensburger Förde in the summer of 2018 and has signed three-year contracts.
Reinforcement on the left wing with a lot of international experience - Magnus Jøndal
Magnus Jøndal
Date of birth: 07.02.1988
Height: 184 cm
Weight: 81 kg
Since 2016 with GOG on the left wing the 29-year-old Magnus Jøndal has played 105 matches for the Norwegian national team and scored 282 goals. Magnus Jøndal replaces Kentin Mahé, who moves to Veszprém.
"Magnus, together with Hampus, will make a good team at the left-wing position. He is quick, accurate and has a lot of experience from international matches," said SG coach Maik Machulla on the new commitment.
"I look forward to the new experience in the strongest handball league. Playing in Germany is certainly a great wish for almost every professional and that with such a prestigious top club like the SG Flensburg-Handewitt. A dream comes true for me. With Magnus Rød, Torbjørn Bergerud and Gøran Søgard Johannessen, we are now four Norwegian national players at SG. I am looking forward to this new adventure from summer 2018," Magnus Jøndal states.
Young Norwegian for the back court center - Gøran Søgard Johannessen
Gøran Søgard Johannessen
Date of birth: 26.04.1994
Height: 193 cm
Weight: 93 kg
Also since 2016 in the Danish League for GOG the only 23-year-old Norwegian on the back court center position with great touches and much goal danger. In 2015, Gøran Johannessen made his debut in the Norwegian national team and has so far played 30 matches for his home country and scored 51 goals. The footsteps could be almost no bigger, so Johannessen replaces Thomas Mogensen, who moves back to his home country Denmark to Skjern Håndbold.
"Gøran Søgard Johannessen was one of my wish candidates for the back room position and I am very glad that such a young and very talented player has chosen the SG. He had numerous other offers. We will all enjoy his fresh and dynamic playing style, I am sure. With Rasmus Lauge (26) and Jim Gottfridsson (25), we are great for the future on the position," SG coach Maik Machulla states.
SG New entry Gøran Søgard Johannessen: "I am just happy and proud. I was very happy about the great interest and the strong efforts on the part of the SG about my person. Now the contract is signed and I can hardly wait to visit a home game in the Flens Arena. My anticipation for the time together is huge. Now, however, I am concentrating on the season with GOG again and hope that we can keep the current table space. "
SG Managing Director Dierk Schmäschke: "With the commitments of Magnus Jøndal and Gøran Søgard Johannessen, we have once again pushed the upheaval in our team a bit further. I am glad that we were able to convince both of our association, our philosophy and the possibilities here. Not least at the World Championship in January, the handball world was able to take a picture of the potential of these two players. After Kentin Mahé and Thomas Mogensen informed us about their departure at an early stage, we were able to take action at an early stage and have now found the perfect solution for the time from summer 2018. "