
15:49 25-September-2017
Japanese national player to Valur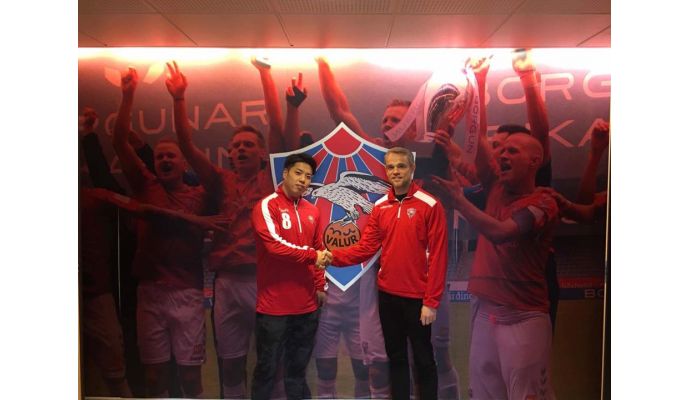 Photo: valur.is
Written by: Rasmus Boysen
The Icelandic League side Valur has signed a contract with the Japanese national player Ryuto Inage for the rest of the season.
The 24-year-old 182 centimeters tall Japanese right wing Ryuto Inage leaves the Japanese Leageu club Wakunaga to join the Icelandic League club Valur for the rest of the season. Wakunaga was the club where the Icelandic coach Dagur Sigurdsson, who now is the national coach of Ryuto Inage, was the playing head coach for from 2000 to 2003.
It is still unclear when Inage will be legal to play in the Icelandic League.