
13:31 21-September-2017
Young left back reinforces Leoben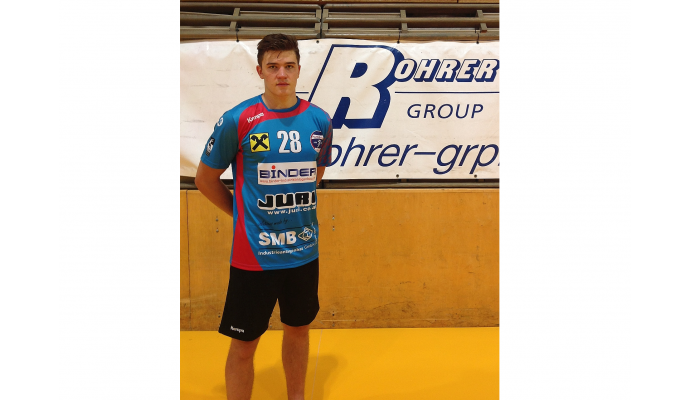 Photo: handball-leoben.at
Written by: Rasmus Boysen
The 20-year-old Austrian left back of SG INSIGNIS Handball WESTWIEN, Moritz Mittendorfer, strengthens the Austrian League rivals Union JURI Leoben for the rest of the year.
The 20-year-old Austrian left back Moritz Mittendorfer is given a double player's certificate and is joining Union JURI Leoben due to injuries.
Moritz Mittendorfer will be used in the Austrian League at Leoben and will continue to be play for the U20-squad in Westwien.
"It is a great opportunity for me to get a lot of playing time that I want to use 100% and look forward to helping Leoben in the Bundesliga!", says Mittendorfer in a press release of Union JURI Leoben.
Leoben head coach Damir Djukic had already watch the player for a long time: "Together with WESTWIEN manager Conny Wilczynski, I've been talking about Moritz Mittendorfer and his handball skills for a long time, and I'm glad he'll support us until Christmas."