Huge renewal in Bergischer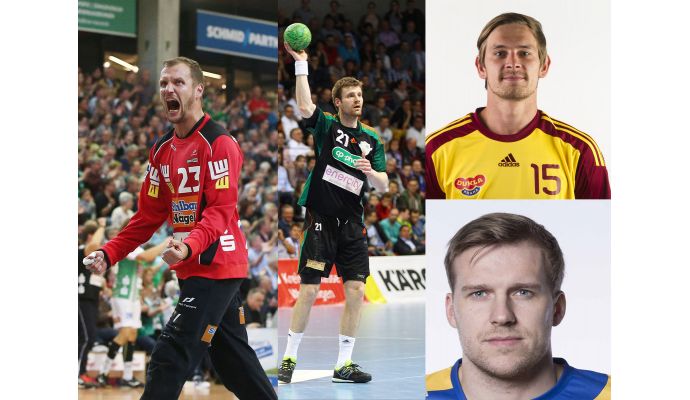 Photo: bhc06.de, Rutschmann to the left, Szücs in the middle, Darj to the right in the bottom, Kotrc to the right in the top.
Written by: Rasmus Boysen
3 players leave and 4 players join the Bundesliga club Bergischer HC.
There comes a huge renewal in the German Bundesliga club Bergischer HC this summer. The 25-year-old German right wing Nils Artmann, the 25-year-old Austrian left back Alexander Hermann (has signed a contract with HSG Wetzlar, read more here) and the 28-year-old German left wing Christian Hoße have contracts that expires, and they continue their careers elsewhere.
Instead, Bergischer HC has published contracts with four new players for next season: The 25-year-old Swedish national player and line player of the Swedish club Alingsås HK, Max Darj, the 28-year-old Czech national player and left wing of the Czech club Dukla Praha, Milan Kotrc, the 34-year-old German goalkeeper of Frisch Auf! Göppingen, Bastian Rutschmann, and the 29-year-old Slovakian national player and left back and defense specialist of TSV Hannover-Burgdorf, Csaba Szücs.