Gudmundsson becomes coach of Bahrain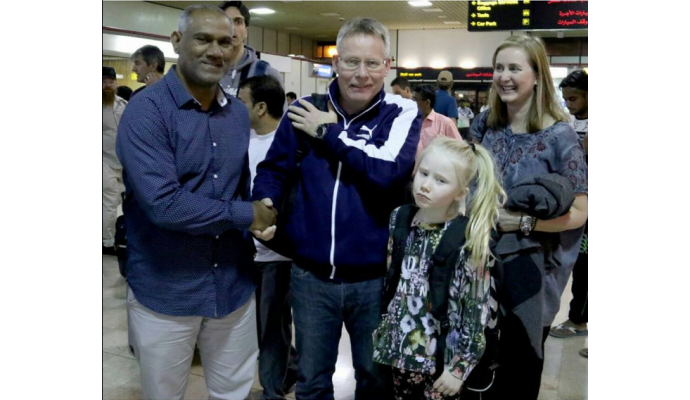 Photo: https://twitter.com/bahrainhand
Written by: Rasmus Boysen
The former Danish and Icelandic national coach Gudmundur Gudmundsson becomes coach of the national team of Bahrain.
After the World Championship in France in January Guðmundur Guðmundsson decided to stop as Danish national coach half a year before his contract expired in the summer of 2017. Guðmundur Guðmundsson achieved in the 3 years he was the head coach of the Danish national team to win the Olympics 2016 in Rio, which is the biggest result of the Danish national team of all time.
Ever since the 56-year-old Icelandic coach stopped there has been speculation about his new destination. But now has the Handball Federation of Bahrain confirmed the signing of the experienced Icelandic coach.
According to the Icelandic newspaper Mbl.is the agreement is valid for the next six or seven months, and the biggest task of Gudmundsson will be the Asian Championship in January 2018. Bahrain has won silver at the last two tournaments in 2014 and 2016 - both times after the defeat against Qatar in the final.
Gudmundur Gudmundsson arrives in Bahrain:
Previously, the Spanish top club Manolo Cadenas has rejected an offer from the Handball Federation of Bahrain (read more here).
Bahrain's former head coach, Romanian Aihan Omer, terminated his contract with immediate effect just weeks before the World Championship 2017 in France (read more here).
Guðmundur Guðmundsson has besides the great result with the Danish national team also made great results with among others the Icelandic national team and Rhein-Neckar Löwen.