Dinescu returns to Romania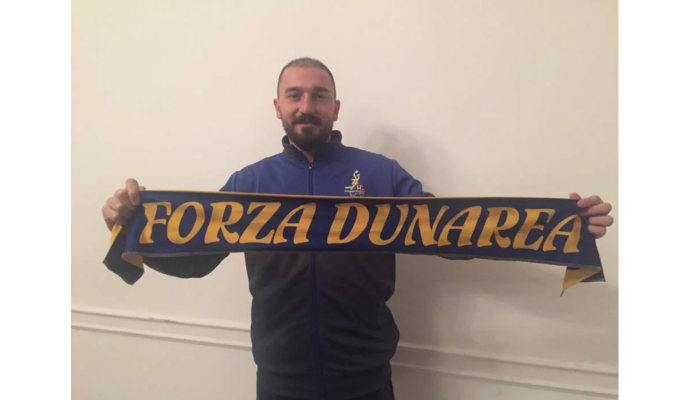 Photo: http://ahcdunareacalarasi.wixsite.com
Written by: Rasmus Boysen
The 31-year-old Romanian left back Laurentiu Dinescu returns to the Romanian League after a failed stay in Turkey.
After experience in Italy, Lebanon and Turkey, Laurentiu Dinescu returns to the domestic Romanian League. The 31-year-old Romanian left back has signed a contract with the Romanian League club AHC Dunarea Calarasi.
Laurentiu Dinescu started the season in the newly-promoted Turkish League club Serik Belediye Sport Club. However, he terminated his contract with the club after just four games.
Laurentiu Dinescu last season played for the Romanian League club CSM Satu Mare. He has furthermore played national caps for the Romanian junior, youth and senior national team.
At AHC Dunarea Calarasi he will wear number 26, and there is a good chance to make debut Saturday against HC Vaslui in the domestic League.
AHC Dunarea Calarasi is at the moment placed 6th in the Romanian Liga Nationala with 16 points in 9 games.