Rumor: João da Silva to Benfica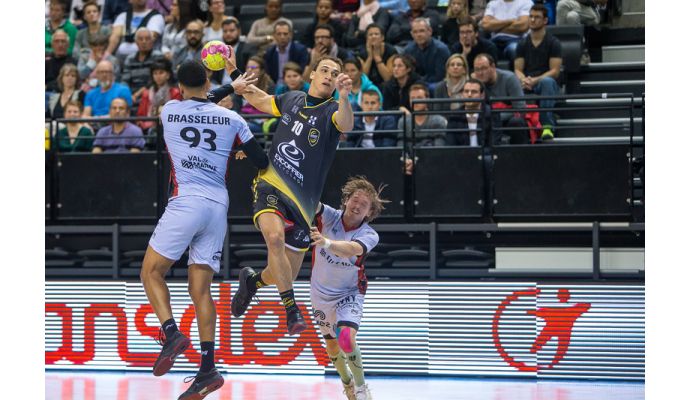 Photo: chamberysavoiehandball.com
Written by: Rasmus Boysen
According to the Portuguese newspaper O Jogo the Brazilian national player João da Silva leaves Chambéry Savoie Handball to join SL Benfica from next season.
One of the greatest talents of Brazilian handball, the 23-year-old playmaker of the French League club Chambéry Savoie Handball João da Silva, is according to the Portuguese newspaper O Jogo past in the club after this season. Instead, the former Ademar León and FC Barcelona player moves allegedly surprising to the Portuguese top club SL Benfica.
With yesterdays signing of Chambéry Savoie Handball of the Spanish playmaker Niko Mindegia from KIF Kolding-København (read more here), João da Silva, who came to Chambéry Savoie Handball in 2015, has been left over in the traditional French club next season.
João da Silva has played 53 caps and scored 114 goals for the Brazil national team and participated at the World Championship in France in January.
SL Benfica is at the moment placed 4th in the Portuguese League. Last season the club won silver and has this season participated in the EHF Cup group phase. The head coach of SL Benfica is the legendary Spanish handballer Mariano Ortega.
According to O Jogo also FC Porto was interested in the Brazilian national player.