HC Midtjylland retain their coach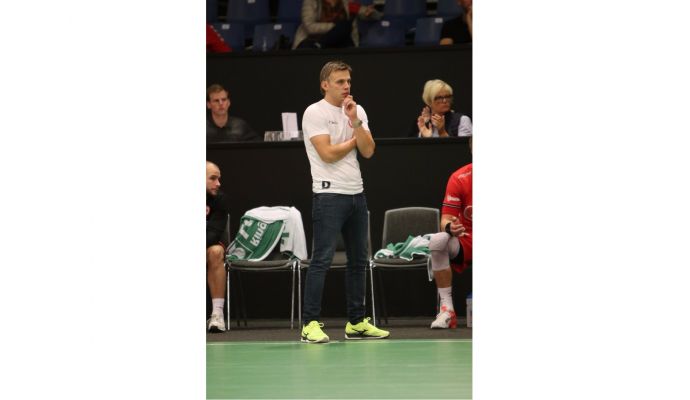 Photo: hcmidtjylland.dk
Written by: Rasmus Boysen
The head coach of the Danish league club HC Midtjylland, Morten Secher, extends his contract with two years to the summer of 2019.
The Danish Cup winners HC Midtjylland has extended the contract with their head coach and sports manager, Morten Secher, for another two years, so the contract now runs until the summer of 2019.
Morten Secher is in the process of his second season as head coach in HC Midtjylland, where he came to from Odder Håndbold in 2015.He has according to the club been an essential piece of the club's major ambitions in connection with HC Midtjylland version 2.0, and about the extension and his increased role in the club says owner Thomas Hintze in a press release:
"We have been very pleased to collaborate with Morten and that is also why we have decided to extend the agreement. He has had a major role in the genesis of version 2.0, where he has gone from being the head coach to also be sports manager. Under his leadership we have won the Cup title, and we are in top of the league. I am sure that he is the right man, who can help the club to fulfill the increased ambitions. "
Secher has been very fond of his time at the club. He is extremely pleased that he has extended his contract and look forward to working with the team in the long term:
"I'm glad it's happening in HC Midtjylland and the new version 2.0. At the same time I think it's really exciting to expand my workspace from being head coach, to also being a sports manager. I am therefore very pleased that we have an extension in place. The club is in a very exciting time and I look forward to being a part of this process in the coming years. I think the club is undergoing fast development, and I am proud that they see me as the man who can take the team to the next level."