Rutenka retires!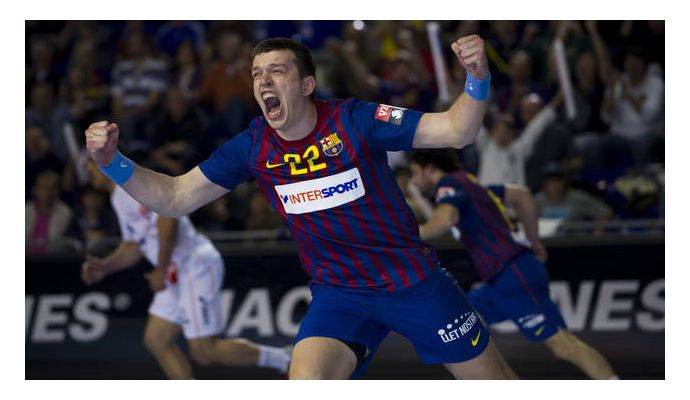 Photo: fcbarcelona.com
Written by: Rasmus Boysen
The famous Belarusian left back Siarhei Rutenka retires at the age of 35 years.
Siarhei Rutenka announced at a special press conference today, that he retires from handball with immediate effect.
Siarhei Rutenka started his career in Arkatron Minsk. He afterwards has played in RK Gorenje Velenje and RK Celje in Slovenia, Ciudad Real and FC Barcelona in Spain, Lekwiya SC in Qatar and SKA Minsk in Belarus.
In late December he announced, that he had signed a contract with the Qatari club Al Quiada, but it never happened:
"I had received an offer from the club Al Quiada. When I came back from two weeks training with the team, I have fulfilled all my obligations. But when it came to signing the contract, they have decided to review the financial conditions. I did not accept the results and returned home," Rutenka stated to Pressball.by.
The Belarusian handball legend has no future plans in place:
"I don't want to think far into the future. It would be very hard. If my experience will be in demand, I will share it with pleasure, but at the moment I do not plan to remain in handball."
Rutenka has caps for both the Belarusian and Slovenian national team. The Belarusian star has won the Champions League 6 times. He is the 9th most expensive transfer-player of all time (read more here)