Spanish national player stays in Bidasoa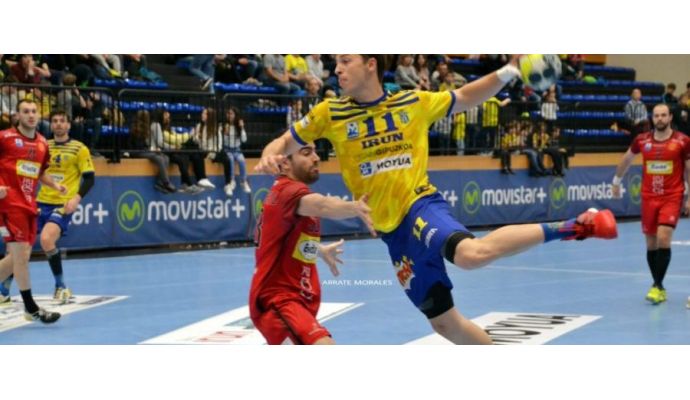 Photo: cdbidasoa.eus
Written by: Rasmus Boysen
The talented Spanish right wing Kauldi Odriozola has extended his contract with CD Bidasoa to the summer of 2020.
The Spanish Liga Asobal club CD Bidasoa has extended the contract with the 20-year-old talented Spanish right wing Kauldi Odriozola to the summer of 2020. The talented left-hander, who came to Irun in 2015, had a contract that expired at the end of this season.
Kauldi Odriozola is celebrating his third season in CD Bidasoa. In the first Bidasoa promoted to the Spanish League, in the second, in his first year in Spanish league, he was named the best rookie of Liga Asobal. Odriozola is the top scorer of the team so far this season and received a few weeks ago the call of Jordi Ribera for the Spanish national team (read more here), but he could not go due to an injury.
Odriozola has made 39 goals in 9 matches in the Spanish league so far this season (4,33 per game).
CD Bidasoa is at the moment placed 13th with 6 points in 10 matches.

The Fantasy Game of the Women's Handball World Championship 2017. At least 200 Euro in prizes!