Bahrain loses coach shortly before WC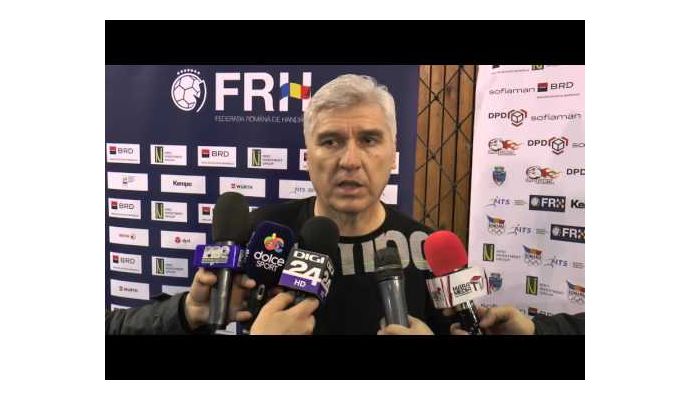 Photo: Youtube
Written by: Rasmus Boysen
Bahrain's head coach, Romanian Aihan Omer, terminates his contract with immediate effect just weeks before the World Championship 2017 in France.
It is Al Ayam reporting about the bad news for Bahrain's handball men. Just a few weeks before the World Championship the Romanian head coach Aihan Omer stops.
The 56-year-old Romanian took over Bahrain in November to lead them in the World Championship, but departing now with immediate effect. According to the media in Bahrain the reason is personal. The assistant Essam Abdulla seems to take over the job.
Omer as a player played for among others Dinamo Bucharest and has 60 caps for Romania. He has since had great success as a club coach in among others Baia Mare, HCM Constanta and UCM Resita. Omer has several times been the coach of the Romanian national team, last in the European Championship qualifiers this summer.
Bahrain has over the last couple of years developed to one of the best handball nations in Asia. They won the silver medal in the Asian Championships in January, made strong results last summer against French top clubs and has been nominated for "Best Men's Team" in the 2016 Sports Media Awards in Bahrain. The Handball Federation is also nominated for "Best Sports Federation" and Mohammed Abdul Hussain "Best Male Athlete".
They defeated Saudi Arabia with 28-24 in a friendly match on Monday and will now travel on to Hungary, Serbia and the Netherlands before the World Championship.
Bahrain are in Group D at the World Championship against Qatar, Denmark, Sweden, Egypt and Argentina.
Read also: Bahrain has previously been interested in the Spanish top coach Manolo Cadenas.
28-man initial squad:
Goalkeepers:
Husain Jasim Alqaidoom, Bahrain
Mohamed A. Husain Abdulla, Alnajma
Salah Abduljalil Jasim, Alahli
Ali Abdulameer, Tobli
Ali Khamis Is, Alethfaq
Left wings:
Mahmood Abdulqader Ali, Barbar
Mahdi Abdulla Saad, Alahli
Left backs:
Mahdi Jaafar Madan, Alahli
Jaafar Abdulqader Ali, Barbar
Mohamed Ali Merza, Alder
Ahmed Jassim Almaqabi, Barbar
Mohamed Jasim Almaqabi, Alahli
Husain Ali Isa, Alnajma
Komail Ali Mahfoodh, Alnajma
Jasim Abbas Alsalatna, Alahli Saudi
Ali Abdulqader Ali, Barbar
Playmakers:
Ali Husain Abdulradha, Alahli
Husain Ali Alsayyad, Alnoor Saudi
Right backs:
Sadiq Ali Abdulla, Alahli
Ali Merza Salman, Alnajma
Saud A. Rahman Aljunaid, Umalhasam
Right wings:
Hasan Mohamed Alsamahiji, Alahli
Ahmed Jalal Abbas, Shabab
Bilal Basham Askani, Alnajma
Mohamed Habib Hasan, Barbar
Line players:
Ali Abdulla Eid, Alnajma
Hasan Shehab Alfardan, Alnajma
Mohamed Merza Salman, Alahli
Source: Handbollskanalen.se