Dunkerque signs Algerian national player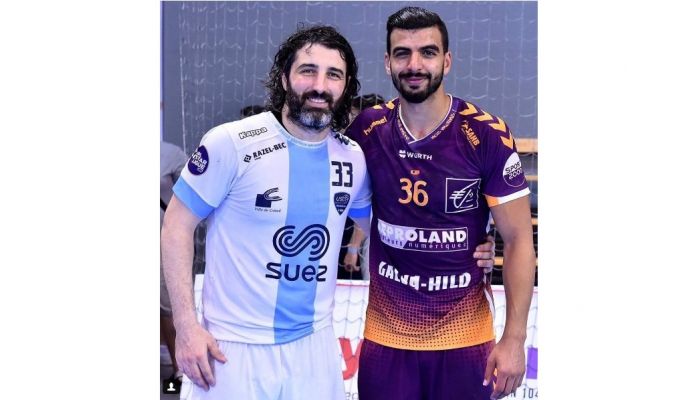 Photo: http://www.usdk.fr
Written by: Rasmus Boysen
The French League club US Dunkerque has signed the Algerian national player Kader Rahim with immediate effect.
The 27-year-old Algerian national player Abdelkader Rahim has been a free agent since the end of last season where his club Selestat Alsace Handball relegated from the French League and his contract expired (read more here). The Algerian national player has now found a new club.
Press release from US Dunkerque:
The injury of Dylan Garain is a handicap for the progression of the young group led by Patrick Cazal and Arnaud Calbry. Wilson Davyes was injured in the match against PSG (suspicion of calf tear), and has forced the USDK to react very quickly because playing with only 2 right-handed instead of 4 for the left back and playmaker position is necessarily penalizing, especially when the goal of the team is to qualify for a European Cup.
The President Jean-Pierre Vandaele has therefore agreed with Patrick Cazal to seek a profile meeting the sporting criteria he wanted but also within the framework of the authorized payroll.
The coach has chosen Kader Rahim (in photo with the former USDK-captain, Mohamed Mokrani), Algerian international, bacj court player of 1m90, 27, able to defend in position 2. The player who has played in Istres, Nîmes and Sélestat was in the list of possible recruits in the off-season.
Kader must join Dunkirk on Sunday to pass all necessary medical tests and sign a contract until end of June 2018. The club is forcing it to be qualified for next Wednesday's game against Toulouse, the first game before traveling to AIX and Ivry a trilogy that can comfort the club in the top of the table.
Patrick Cazal: "He is a player who knows the championship and he will not have the language barrier. He runs, he knows how to defend and humanly, he is generous. We absolutely needed a joker to give the rest of the collective air after the injuries. I'm happy to welcome Kader to my team."
The whole club welcomes Kader Rahim.
US Dunkerque is at the moment placed 5th in the French League after 7 matches with 9 points.