Esteki rookie of Champions League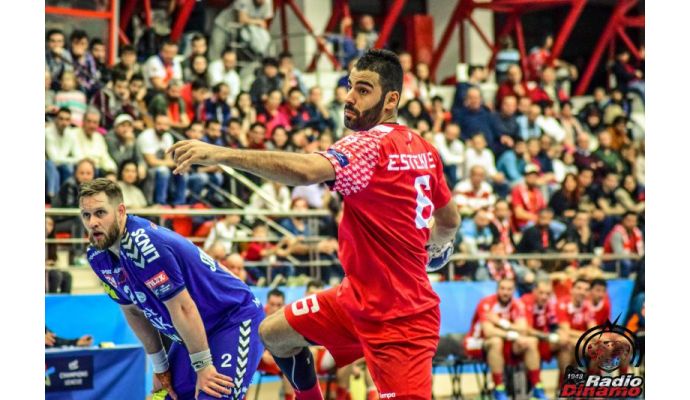 Photo: http://dinamo1948.club
Written by: Rasmus Boysen
The Iranian national player Sajad Esteki is named Rookie of Champions League 2016.
The 26-year-old Iranian left back of the Romanian champions Dinamo Bucuresti, Sajad Esteki, has won the fan-chosen title as Rookie of Champions League 2016.
Apart from Esteki, Andreas Wolff, Nebojsa Simic, Dika Mem, Magnus Bramming and Nedim Remili were also nominated for the award.
The votes were divided as follows:
1. Sajad Esteki (Dinamo Bucuresti) 1893 (62%)
2. Nebojsa Simic (IFK Kristianstad) 464 (15%)
3. Magnus Bramming (TTH Holstebro) 289 (9%)
4. Nedim Remili (PSG) 197 (6%)
5. Andreas Wolff (THW Kiel) 171 (6%)
6. Dika Mem (FC Barcelona) 49 (2%)
Sajed Esteki came to Dinamo Bucuresti from the Iranian club Al-Gharafa before this season. He has also played in the Bundesliga club TVB 1898 Stuttgart in 2015. His older brother, Allahkaram, also plays in Dinamo Bucuresti.
Sajad Esteki has played 63 caps and scored 350 goals for the Iranian national team.