The first European Handball Managers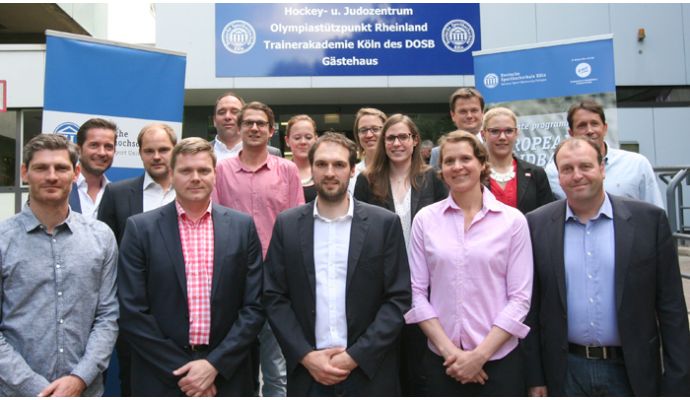 Photo: dshs-koeln.de
Written by: Rasmus Boysen
The one-year certificate course, which was based on a cooperation between the European Handball Federation and the German Sports College Cologne, was launched in July 2015.
Now, in the presence of a group of EU parliamentarians, including the former Polish national player and coach Bogdan Wenta, the certificate was handed over to the participants of the European Handball Manager.
The certificate course is according to EHF and the German Sports College Cologne an important step in guaranteeing a good and sustainable training in European handball management. The 15 graduates, including the former handball national player Grit Jurack, the handball world champions Henning Fritz and Holger Glandorf, as well as the club managers Benjamin Chatton (TSV Hannover-Burgdorf) and Axel Geerken (MT Melsungen) was officially designated as European Handball Manager.
You can read more about the European Handball Manager course here.