Shock move to Norwegian 1st Division?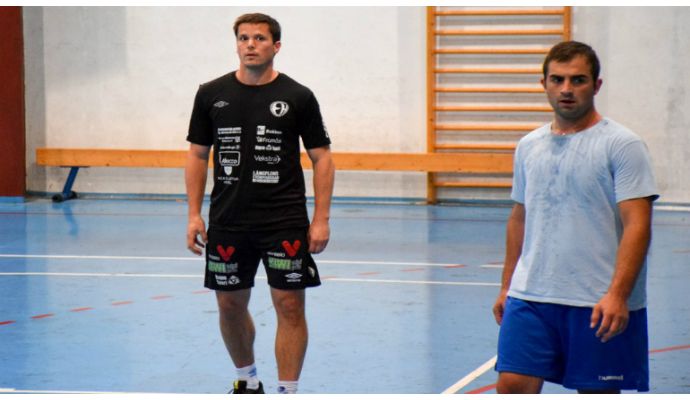 Photo: 24rakomet.mk
Written by: Rasmus Boysen
The 33-year-old former Norwegian national player Steffen Stegavik, who has been free agent since last season ended, may after all have found his new club.
Steffen Stegavik has previously been rumored to both the Macedonian top club RK Metalurg Skopje and the Macedonian club RK Tinex Prolet.
The 33-year-old Norwegian playmaker has searched for a Macedonian club since his wife Camilla Herrem this summer signed a contract with RK Vardar.
The former Norwegian national player played in the Champions League with the Norwegian champions Elverum HH last season, and now it seems that he may returns to his homeland, Norway.
According to Aftenbladet.no is the Norwegian handball star heading home in a surprising move to Nærbø Håndball from the second best Norwegian division.
Last Wednesday Stegavik was in Nærbøhallen and experienced the derby against Sandnes with 1200 spectators. He should allegedly have been captivated by the atmosphere in the intimate arena. Two days later he conducted also a training with the 1st division team.
Aftenbladet has not succeeded to get comments from the management of Nærbø to the signing of the handball profile, but after what the Norwegian newspaper understand he is ready to play as soon as he has signed. The plan is that he will contribute on the court directly for the 1st division team, but the transition is also made with a view to longer term.