Confederations Cup in handball?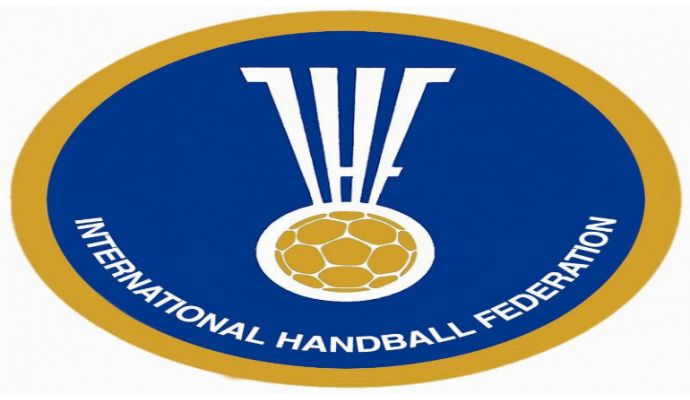 Photo: ihf.info
Written by: Rasmus Boysen
Another international championship for national teams is in the pipeline.
The International Handball Federation, IHF, is in the process of establishing another international championship for national teams – Confederations Cup.
It appears from the last meeting of IHF's executive committee, where the President, Hassan Moustafa, presented the idea for his board. The plan is, as known from football, to create an international championship, Confederations Cup, from 2017, to be held every two years in November.
You can see the section in the summary of the last meeting of IHF's executive committee, revealing the plans for the establishment of a Confederations Cup, here: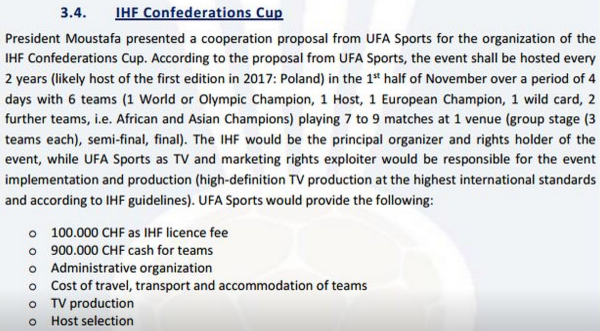 Photo: IHF.info
The tournament will consist two groups of 3 countries each – the World champion or the Olympic champion, the European champion, one host nation, a wildcard and two other teams (probably the African champions and the Asian champions).
The top two from each group will meet in the semifinals and the winners in the final. Potentially four games in four days.
The marketing company that has invented the idea, UFA Sports, lures with 100.000 CHF to IHF for the license and 900.000 CHF in total to the six participating countries.
It is still uncertain whether or not the idea will be implemented.
What do you think of the idea of establish Confederations Cup? Comment below.
Source: TV2.dk