Capote may have finished his career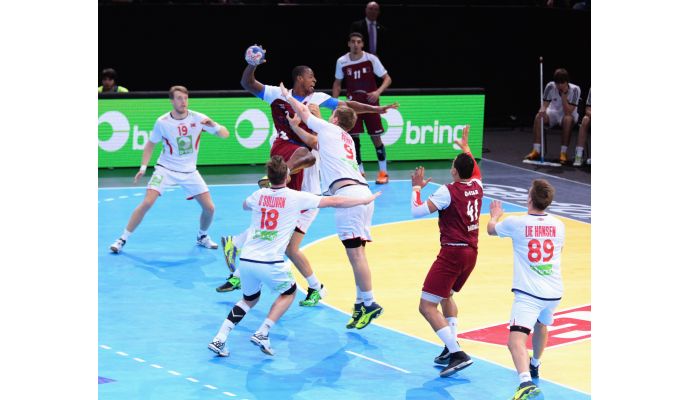 Written by: Rasmus Boysen
The Cuban-born Qatari national player Rafael Capote has fractured a cervical vertebra in an accident in Qatar.
The career of one of today's most dominant players in handball, Cuban-born Rafael da Costa Capote, has been in a dramatically car-accident. The former player of Ciudad Encantada and Naturhouse La Rioja, and national player of Qatar since 2014, suffered a few days ago an accident that affected his spine and that could leave him quadriplegic. Fortunately, the player will recover and will be able to return to compete.
Capote, chosen best left side in the World Cup in which Qatar won the silver, and top scorer of his selection in the past World Championship in France, where they eliminated Germany in the eighth Final with a decisive performance of the Cuban, fractured the sixth cervical vertebra in an accident suffered in the desert. The vertebra was torn to pieces and also ruptured an intervertebral disc.
Rafael's strong muscles, 1.98 meters and 106 kilos, prevented the displacement of the vertebra and affect the marrow, which could have had irreversible consequences. Fortunately, he did not lose feeling in the limbs. The player was treated in Doha by an accredited neurosurgeon, who reconstructed the vertebra by fixing it with a veneer, and gave assurances that his recovery will be complete. A long recovery awaits ahead of him, but medical criteria suggest that Capote will be able to return to the court in six months to play for his club, El Jaish, and the selection of Qatar.
Source: Marca.com