Emonet joins HBC Nantes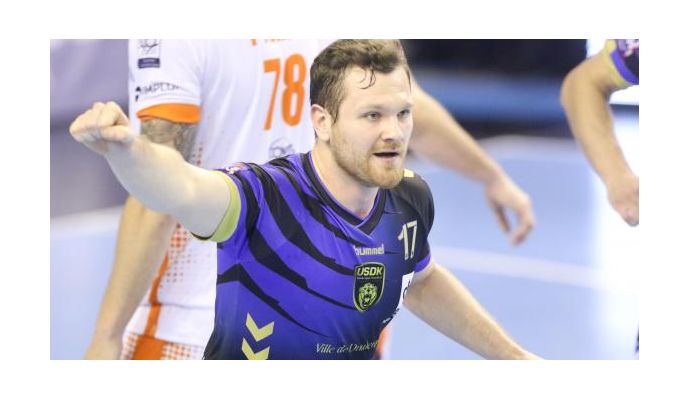 Photo: hbcnantes.com
Written by: Rasmus Boysen
The French top club HBC Nantes has announced their first signing of the next season.
The 24-year-old French Champion of 2013/14, Julian Emonet, has signed two year contract with HBC Nantes from next season to the summer of 2019.
The talented left wing leaves his current club US Dunkerque at the end of this season to make a duo with German Dominik Klein on the left wing position with the Champions League participants.
The President of HBC Nantes, Gaël Pelletier, is pleased to announce the arrival of: "a young talented player for the future, who has multiple selections in France youth national team. We are pleased that he adheres to our project. While Dominik Klein was alone on the left wing post until today, they will be two next season. Julian will be able to progress alongside one of the most experienced players in Europe."
Julian Emonet started his career in Cesson-Rennes, but came to US Dunkerque in 2012.
Furthermore, HBC Nantes recently signed a pro-contract with the talented line player Dragan Pechmalbec.