Brazilian national player leaves Celje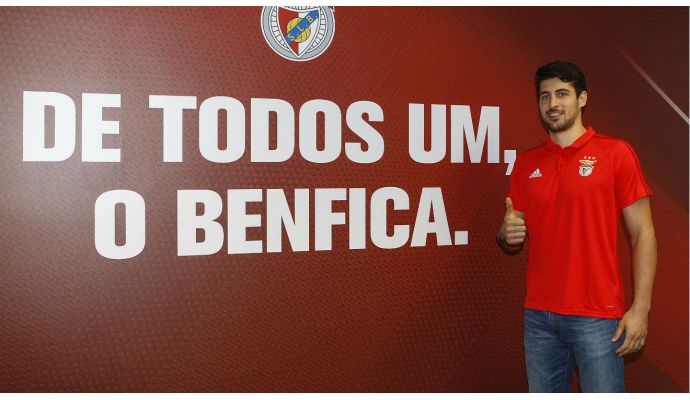 Photo: slbenfica.pt
Written by: Rasmus Boysen
The Brazilian national player Arthur Patrianova leaves RK Celje to join SL Benfica.
The 24-year-old Brazilian left back Arthur Patrianova leaves the Slovenian champion RK Celje with immediate effect. The Brazilian national player instead joins the ambitious Portuguese top club SL Benfica, who believes him at the most difficult time of his career:
"I'm very happy, especially because Benfica believe me. It was in the most difficult moment of my career and the pride of being able to wear the Benfica jersey is something that I'm going to take on the court, trying to reciprocate all this confidence," he stated in a press release from SL Benfica.
"I knew the club for the greatness of football and followed the other sports as well, especially the handball games. The conditions are excellent, but more than that, Benfica is made up of excellent people. Since my first contact with Tiago Pinto, who was the one who believed me the most and made it possible for me to be here today, to the contact with all the staff, there is no doubt that Benfica is great also for the people that are here and that make the club what it is," he says.
Domingos Almeida Lima, vice president of Benfica, believes that Arthur Patrianova will be an asset.
"Expectations are the best. He is a great athlete who comes to value our team. Hopefully he will be another player to help achieve our goals, so the expectations are very good."
Arthur Patrianova has since he arrived in RK Celje in 2015 been hit by several severe injuries. Lately he has been out with a cruciate ligament knee injury.
Besides RK Celje he has also played in the Spanish clubs CB Ciudad de Logroño and BM Villa de Aranda.
SL Benfica has in advance both the Brazilian pivot Ales Abrao Silva and the Brazilian playmaker Joao da Silva. SL Benfica is at the moment placed in a shared first place in the Portuguese League.