Rutenka extends his contract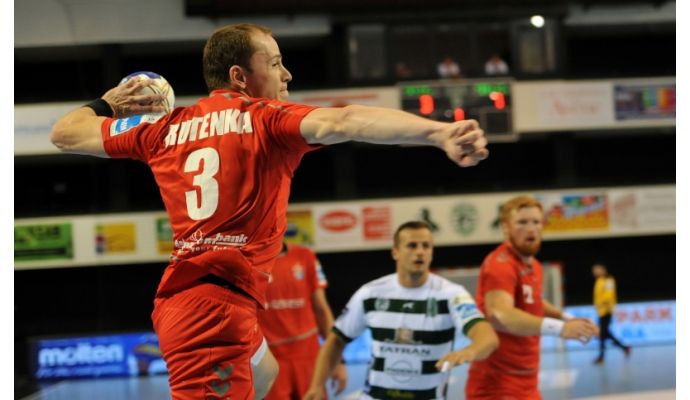 Photo: bgk-meshkova.com
Written by: Rasmus Boysen
Dzianis Rutenka has extended his contract with BGK Meshkov Brest.
31-year-old Dzianis Rutenka has extended his contract with the Belarusian champions and Champions League participants BGK Meshkov Brest with two years to the summer of 2019.
The Belarusian national player, who has played 102 matches and scored 260 goals for the Belarusian club, is happy for the contract extension:
"I am glad that I managed to extend my contract with BGK (Meshkov Brest, ed.). This means that for two more seasons I stay in Brest. The club counts on me - it's nice to know. I will try to meet the expectations of my teammates, the management and our fans," he stated in a press release.
The experienced right wing, who is the younger brother of the biggest name of Belarusian handball Siarhei Rutenka, came to Meshkov Brest in 2014, when HC Dinamo Minsk went bankrupt.
Earlier in his career he has played in Arkatron Minsk (Belarus), AS Conversano (Italy) and RK Slovenj Gradec (Slovenia). Furthermore, he has played 93 caps and scored 246 goals for Belarus.