Skjern sells talent to Tønder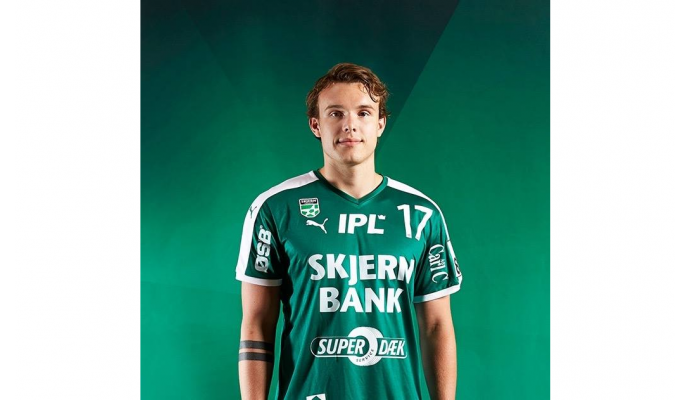 Photo: skjernhaandbold.dk
Written by: Rasmus Boysen
The Danish league club TM Tønder has bought the 20-year-old Danish playmaker of the Danish top club Skjern Håndbold, Lasse Hamann-Boeriths, with immediate effect.
Skjern Håndbold has accepted a bid for Lasse Hamann-Boeriths from the league club TM Tønder. Thus, the young back court player changes club with immediate effect.
Lasse Hamann-Boeriths has signed a 2½-year contract to the summer of 2020.
"The competition is tough in a club like Skjern, who is always on top of all tournaments. That's why I knew from the start that there would be a long way to playing time. This is how it is in a top club, and I respect that," says Lasse Hamann-Boeriths in a press release from Skjern Håndbold, and continues:
"When Tønder contacted me, I immediately realized that now it was time to play more. I need that, and I am looking forward to it," he says.
After a stay in, among other things, the Norwegian club Drammen, the son of the former Danish national players René- and Conny Hamann-Boeriths came to Skjern Håndbold in the summer of 2016. A cartilage injury, however, destroyed much of the player's debut season, but he has since delivered a nice comeback this fall - latest with playing time and goals in Skjern's crucial Champions League win at home against RK Gorenje Velenje on Sunday.
"For a year and a half I've been part of the everyday life in a big club. I have played with some of the league's best and experienced the winning culture from within. It is indescribable learning, and I take that with me to Tønder," he says.
"There is something special about Lasse Hamann-Boeriths. He has some pondus as both human and player, making him have all the opportunities to meet a big future. We will follow him closely, and maybe we will see him back one day in a green jersey," says chairman of the Board in Skjern Håndbold, Carsten Thygesen.
Lasse Hamann-Boeriths has in his time at Skjern Håndbold been a part of the team, who won the Danish Cup title, silver in the Danish Championship and the Super Cup.
TM Tønder is at the moment placed last in the Danish Championship.
The father of Lasse Hamann-Boeriths, René, has previously been sports director of Lasse's new club, TM Tønder (read more here).
Earlier today it was announced that another Danish talent, Cornelius Kragh, leaves Skjern Håndbold (read more here).