Reichmann suffered possible serious injury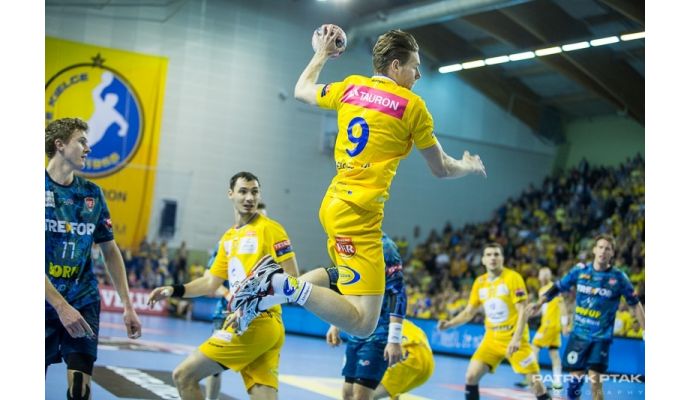 Photo: vtkielce.pt
Written by: Rasmus Boysen
One of the best right wingers of the world, Tobias Reichmann, suffered an ankle injury in the Champions League match against RK Zagreb.
The German right wing of the Polish Champions League winner Vive Tauron Kielce, Tobias Reichmann, has suffered a serious-looking injury at the end of the first half of the Champions League match against RK PPD Zagreb. During a jumpshot he stepped on one leg of a Croatian defender, experiencing an ankle injury. The player left the court for the rest of the game.
Instad of going to Kwidzyn with his team, Tobias Reichmann returned, however, to Kielce, where he yesterday passed an MRI scan, that will show how serious the injury of the German winger is.
Tobias Reichmann is probably a part of the German national team, who participates in the World Championship in France in January.