Brest makes important extension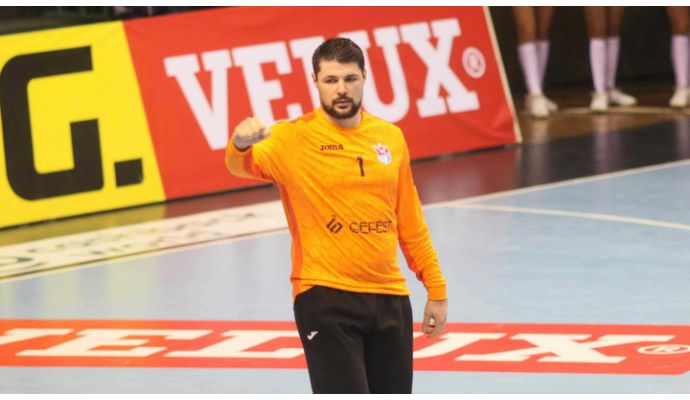 Photo: http://www.bgk-meshkova.com/
Written by: Rasmus Boysen
The Belarusian champion BGK Meshkov Brest has extended the contract with the Croatian national goalkeeper Ivan Pesic.
The 28-year-old Croatian goalkeeper of BGK Meshkov Brest, Ivan Pesic, has extended his contract, which expired in the summer of 2019, with 3 years to the summer of 2022.
The Croatian national player has played in BGK Meshkov Brest since July 2013 and has played 180 matches for the Belarusian champion, with whom he won the Championship of Belarus and the Belarusian Cup in 2014, 2015, 2016 and 2017.
"BGK is a serious and ambitious project, which, I am sure, has a great future. In Brest I feel great. I'm very comfortable here. Frankly, there were proposals from other top clubs in Europe. Among them are the Macedonian Vardar and the Hungarian Pick Szeged. But I choose Brest. Together with BGK I want to win the Champions League. This is my dream. I am grateful to the club for the trust, for the extension of the cooperation," Ivan Pesic stated in a press release from BGK Meshkov Brest.
Besides BGK Meshkov Brest Ivan Pesic has also played in RK Zamet, Telekom Veszprém, RK Zagreb and Maribor Branik. He has furthermore played 34 caps for Croatia, with whom he participated in the Olympics in 2016.
Ivan Pesic is in the Croatian initial squad for the European Championship in Croatia. Read more here.