HRS met with Cervar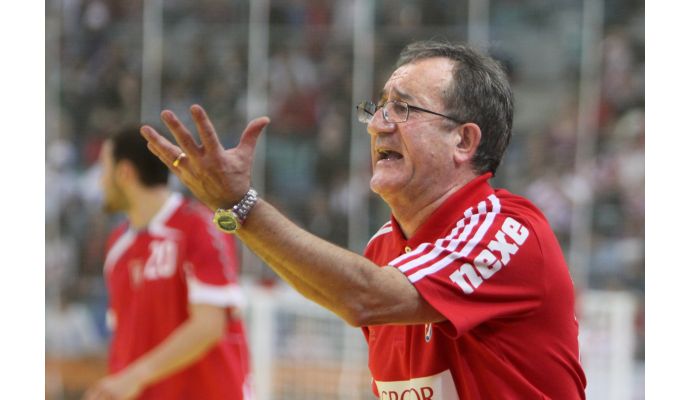 Photo: hrs.hr
Written by: Rasmus Boysen
The Croatian Handball Association, HRS held an introductory meeting with Lino Červar.
The management of the Croatian Handball Association held an introductory meeting with Lino Červar to make an agreement on the Croatian national coach job, and after the meeting the Vice President of HRS, Zoran Gobac, briefly said: ''There are still a few things we must correctly complete and in a very short we will inform you about everything. I hope we can meet in the next ten days, and then we have an agreement. That's all I can say," he stated in a press release from HRS.
After the meeting Lino Cervar stated the following to the Croatian newspaper, 24Sata:
"It is not easy, to me is the most difficult. I must admit that I do not sleep because I have to make a decision. In Macedonia, I was seven years, and people have accepted me great. I did great things for their handball and it is not at all easy. I know I have to make a decision and I have to be fair to the people in Macedonia and in Croatia. It's not an easy situation, so we all need some patience".
Lino Červar has until now remained head coach of the Macedonian national team and head coach of the Macedonian top club, RK Metalurg. According to Večernji.hr the Croat is ready to give up the job as Macedonian national coach, but would like to stay at RK Metalurg. By contrast, the Croatian Handball Association want a coach who will be available to the national team with one hundred percent.
There is less than a year for the upcoming European Championship in January 2018 in Croatia - and the expectations to the hosts are tremendous.
Legendary Lino Červar was the national coach of Croatia from 2002 to 2010. He won the World Championship 2003 in Portugal and the Olympics 2004 in Athens.