Branko Tamše continues in Celje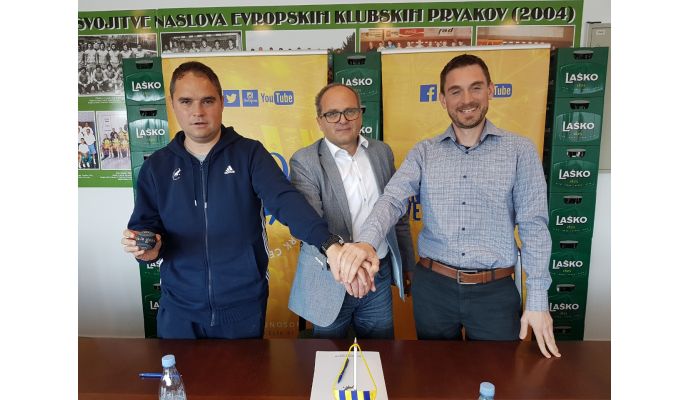 Photo: rk-celje.si
Written by: Rasmus Boysen
The head coach of the Slovenian champions RK Celje, Branko Tamše, has extended his contract to the summer of 2020.
The Slovenian top club, RK Celje, who won the Champions League back in the 2003/04-season and has won the Slovenian League 20 times, published today on a press conference the extension of the contract with the current head coach Branko Tamše to the summer of 2020.
Branko Tamše replaced Vladan Matić as head coach of RK Celje in December 2013,
Branko Tamše: "I want to first thank RK Celje for the confidence of the President, the Director, the Management Board and all who work in the biggest club in Slovenia. During this time they actually had several good offers to replace me, but frankly it was the first and only desire of RK Celje to keep me, so I am very proud and happy that we extended cooperation. At the same time, I realize that every next day of operation represented a major responsibility to all those I trust with this signing, as well as to our fans, sponsors, supporters and all people who love this club. I know why this is so, because this club is from all angles extremely organized. I am also convinced that the richest and best clubs in Europe have a desire for our players. But I believe that we will continue to have a quality team and that we will in the future make a step forward. At the same time we want to continue to maintain supremacy in the Slovenian area, we are aware that the competition is not bad and that this is much easier said than done, but this is precisely the challenge that I am looking very much forward to."