Rumor: Jicha returns to Kiel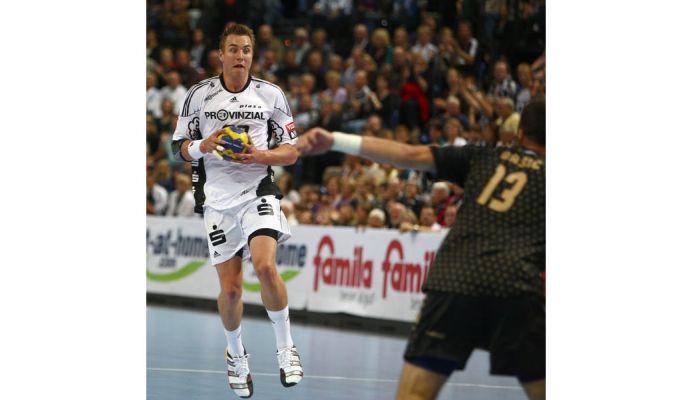 Photo: http://archiv.thw-handball.de/
Written by: Rasmus Boysen
Filip Jicha allegedly becomes assistant coach of the German top club THW Kiel from next season.
In the beginning of November the German newspaper BILD learned, that the German record champion THW Kiel has a favorite as head coach of the club in the future. From 2019, when the contract of the 58-year-old Icelandic head coach Alfred Gislason expires, the 35-year-old former THW Kiel-player, who just finished his career at FC Barcelona, is according to the German newspaper the favorite to be the successor (read more here).
But already from next season, the Czech legend may return to the German top club. In an article made by the German newspaper Kieler Nachrichten the current head coach of THW Kiel, Alfred Gislason, is ask, if Jicha returns to THW Kiel: "Yes, sooner or later." Furthermore the Icelandic head coach says, that Filip Jicha has a "great future on the bench".


The Fantasy Game of Women's Handball World Championship 2017. At least 200 Euro in prizes! Click here to read more.

According to information from Kieler Nachrichten Jicha, who has twice won the Champions League and five times the German championship with THW Kiel, could take his first steps on the sideline as assistant coach of Alfred Gislason in THW Kiel from next season.
Filip Jicha, who played from 2007 to 2015 in THW Kiel, announced in the middle of October his final farewell as active handball-player with an amazing video (see more here).