Berlin buys Mandalinic immediately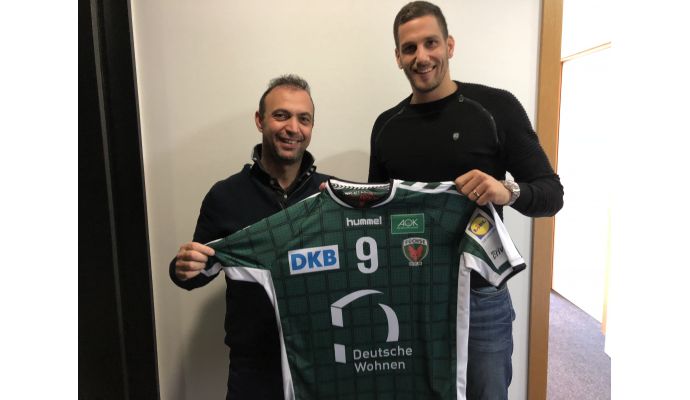 Photo: fuechse.berlin
Written by: Rasmus Boysen
The Croatian champion RK Zagreb and the German top club Füchse Berlin have made an agreement, which means Stipe Mandalinić joins Füchse Berlin with immediate effect.
Last week Füchse Berlin announced, that the club had bought the Croatian national player Stipe Mandalinic from the Croatian top club RK Zagreb, and that the strong left back would join the German club in January (read more here).
But now the plans have changed. The two clubs managed to reach a level of compensation within a short time, and Stipe Mandalinić will be joining Füchse Berlin next week, the Croatian club reveals in a press release.
"We look at Stip like our baby. He came to us six years ago as a goblin boy, and now he leaves as a built person and a complete handball player. We would like to thank him for showing off his sporting and human qualities every single day, and in the last six years he has highlighted himself, his family and the RK Zagreb. We wish him all the luck in his further career development, to overcome the injury, and to win a lot of great sports trophies," said Božidar Jović's chief manager of RK Zagreb in a press release and added:
"As far as the team is concerned I have to point out that there is no reason to take care of. In this position we have experienced Damir Bičanić and upcoming star Mateja Hrstić who will now receive a lot more minutes and tasks in the attacking segment. I remind that we are waiting for Domagoj Pavlovic to return to the training after an unpleasant injury and therefore we are more than well covered in the left backposition," Jović concluded.


The Fantasy Women's Handball World Championship 2017. At least 200 Euro in prizes! Click here to read more.

Director of RK Zagreb Vedran Šupuković referred to the financial part of this transfer:
"Our reality is that at this time we could not keep Stipe Mandalinić. There was an offer that we were unable to react to in the current financial situation, and there is also the fact that the player himself will receive a higher income than he had in Zagreb," Šupuković added.
Stipe Mandalinić has signed a contract with Füchse Berlin for three and a half years and this will be his first foreign engagement.