Berlin buys Mandalinic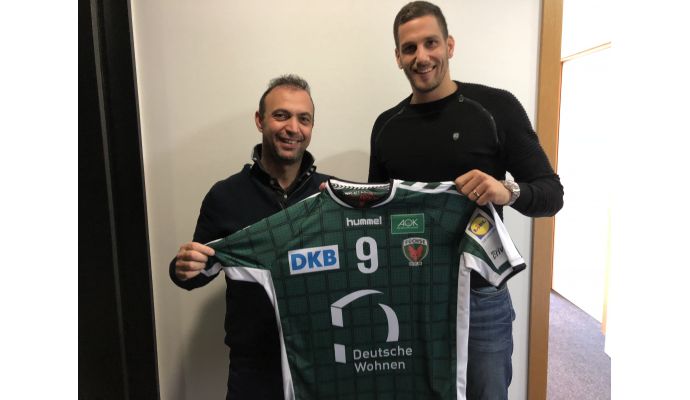 Photo: http://www.fuechse.berlin
Written by: Rasmus Boysen
The German top club Füchse Berlin has bought the Croatian national player Stipe Mandalinic from the Croatian champions RK Zagreb. This could be the end of Petar Nenadic in the club in January.
In a press release the leaders of the German Bundesliga, Füchse Berlin, reveals the signed of the 25-year-old Croatian national player from RK Zagreb, Stipe Mandalinic. The great left back joins the club in January.
"I am very happy that I have signed with Füchse Berlin. I am impressed by the club and the leadership. Everything is very professional with Füchse. The club has huge potential and is on the way to becoming one of the leading clubs in Europe. Despite other offers, I have decided to take this step. The Bundesliga is the best league in the world. I want to prove myself here too," the left back states in the press release.
Füchse CEO Bob Hanning is pleased about the commitment: "We are very pleased that we have managed to get such a top-class player as Stipe Mandalinic. With him, our attacking game will be even more variable. "
The contract with the current leader of the EHF Champions League scorers list (44 goals) was negotiated on Monday afternoon. Mandalinic receives the jersey number 9.
The 25-year-old is a Croatian national player and won the bronze medal at the 2013 World Championship. He will play together with other Croats Jakob Gojun, Marko Kopljar and Drago Vukovic in his new club. Mandalinic: "I know all three from the national team. We are good friends and talked a lot in advance. "
Mandalinic will be available to Füchse Berlin from 1 January 2018 and has signed a contract until the end of the season.
This news opens up for a transfer of the Serbian national player of Füchse Berlin, Petar Nenadic, already in January, where Telekom Veszprém allegedly has destined Nenadic as a replacement for Aron Palmarsson (read more here).
Füchse Berlin announced in late October the signing of Simon Ernst for next season (read more here).