Transfer list of the Bundesliga 2016/17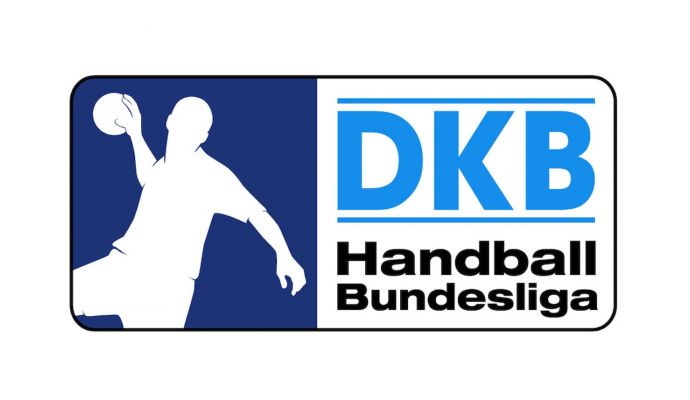 Foto: dkb-handball-bundesliga.de.
Hballtransfers.com provides you the full overview of the transfers in the 2016/17-season of the Bundesliga. The list will be updated daily. If you have corrections or additions, please contact us at info@hballtranfers.com.
HBW Balingen-Weilstetten:
In:
Lars Friedrich. German right back. (TVB 1898 Stuttgart)
Markus Stegefelt. Swedish left back. 2-year contract. (IFK Skövde, Sweden)
Matthias Flohr. German allrounder. (Skjern Håndbold, Denmark)
Tobias Wagner. Austrian line player. 2-year contract. (Fivers WAT Margareten Handballclub, Austria)
Tomáš Mrkva. Czech goalkeeper. (ASV Hamm-Westfalen)
Runar Sigtryggson. Icelandic head coach. 2-year contract. (EHV Aue)
Out:
Alexandros Vasilakis. Greek right back. (Handball Esch, Luxembourg)
Fabian Böhm. German left back. (TSV Hannover-Burgdorf)
Matej Asanin. Croatian goalkeeper. (Sporting CP, Portugal)
Niklas Ruß. German left wing. (SG Leuterhausen)
Olivier Nyokas. French left back. (HBC Nantes, France)
Frank Bergemann. German head coach. (?)
Christoph Theuerkauf. German line player. (TV Wilstetten)
Bergischer HC
In:
Bogdan Criciotoiu. Romanian right back. (CS Dinamo Bucuresti)
Tomas Babak. Czech playmaker. (TSV St. Otmar St. Gallen)
Uros Vilovski. Macedonian line player. (HCM Baia Mare, Romania)
Maximilian-Leon Bettin. German left back. (TSV Bayer Dormagen (double certificate)).
Out:
Viktor Szilagyi. Austrian playmaker. (retires)
Inal Aflitulin. Russian playmaker. (Telekom Veszprém, Hungary)
Maximilian Weiß. German line player. (retires)
Füchse Berlin
In:
Steffen Fäth. German left back. 2-year contract. (HSG Wetzlar)
Kresimir Kozina. Croatian line player. 1-year contract. (SG Flensburg-Handewitt)
Out:
Jesper Nielsen. Swedish line player. (Paris Saint-Germain)
Bartolimiej Jaszka. Polish playmaker. (retires)
Denis Špoljarić. Croatian defence specialist. (retires)
Faruk Vrazalic. Bosnian right wing. (Besiktas Mogas, Turkey)
Willy Weyhrauch. German right wing. (ThSV Eisenach)
Angelo Grunz. German goalkeeper. (TUSEM Essen)
Moritz Schade. German line player. (Dessau Roßlauer HV)
Colja Löffler. German line player. (retires)
TVB 1898 Stuttgart
In:
Bobby Schagen. Dutch right wing. 2-year contract. (TuS N-Lübbecke)
Felix Lobedank. German right wing. 2-year contract. (Frisch Auf! Göppingen)
Marian Orlowski. German left back. 2-year contract. (ASV Hamm-Westfalen)
Michael Kraus. German playmaker. 1-year contract. (Frisch Auf! Göppingen)
Markus Baur. German head coach. (youth national coach of Germany)
Linus Mathes. German goalkeeper. (TSB Horkheim)
Can Celebi. Turkish right back. 1-year-contract. (free agent)
Mihai Pop. Romanian goalkeeper. (free agent)
Out:
Lars Friedrich. German right back. (HBW Balingen-Weilstetten)
Kasper Kisum. Danish left back. (TSV Hannover-Burgdorf)
Thomas König. German head coach (?)
Michael Spatz. German right wing. (TV Grosswallstadt)
Florian Schöbinger. German line player. (HC Oppenweiler/Backnang)
Martin Kienzle. German left wing. (TGS Pforzheim)
Michael Seiz. German right wing. (HBW Balingen-Weilstetten 2)
Yunus Özmusul. Turkish goalkeeper. (Beşiktaş Istanbul)
HC Erlangen
In:
Nikolas Katsigiannis. German goalkeeper. 2-year contract. (THW Kiel)
Isaias Guardiola. Spanish right back. 2-year contract. (Telekom Veszprém, Hungary)
Michael Haaß. German playmaker. 2-year contract. (SC Magdeburg)
Uros Bandulo. Slovenian line player. 2-year contract. (HBC Nantes, France)
Stanko Sabljic. Croatian line player. (RK Zagreb, Croatia)
Igor Levshin. Russian goalkeeper. (Al-Rayyan SC, Qatar)
Out:
Sebastian Preiß. German line player. (HF Springe)
Christoph Nienhaus. German left back. (?)
Jan Štochl. Czech goalkeeper. (Talant Pilsen, Czech Republic)
Oliver Heß. German right back. (TSG Friesenheim)
Denni Djozic. German left wing. (TSG Friesenheim)
Tobias Rivesjö. Swedish left back. (SC DHfK Leipzig)
Frisch Auf! Göppingen
In:
Jens Schöngarth. German right back. 2-year contract. (SC Magdeburg)
Sebastian Heymann. German left back. (TSB Horkheim)
Out:
Felix Lobedank. German right back. (TVB 1898 Stuttgart)
Kevynn Nyokas. French right back. (VfL Gummersbach)
Michael Kraus. German playmaker. (TVB 1898 Stuttgart)
Thomas Kristensen. Norwegian right wing. (Haslum HK, Norway)
Peter Tatai. Hungarian goalkeeper. (TuS N-Lübbecke)
HSG Wetzlar
In:
Anton Lindskog. Swedish line player. 2-year contract. (IFK Kristianstad, Sweden)
Benjamin Buric. Bosnian goalkeeper. 2-year contract. (RK Gorenje Velenje, Slovenia)
Kristian Bjørnsen. Norwegian right wing. 2-year contract. (IFK Kristianstad, Sweden)
Philipp Pöter. German playmaker. 2-year contract. (DHfK Leipzig)
Philipp Weber. German playmaker. 2-year contract. (DHfK Leipzig)
Stefan Kneer. German left back. 2-year contract. (Rhein-Neckar Löwen)
Emil Berggren. Swedish left back. 1+1-year contract. (Aalborg Håndbold, Denmark).
Kasper Kvist. Danish left wing. 1-year loan contract. (HC Midtjylland, Denmark)
Stefan Cavor. Montenegrin right back. 1-year contract (Csurgoi KK, Hungary)
Out:
Andreas Wolff. German goalkeeper. (THW Kiel)
Florian Laudt. German playmaker. (retires)
Guillaume Joli. French right wing. (US Dunkerque, France)
Kristian Bliznac. Swedish left back. (Kadetten Schaffhausen, Switzerland)
Sebastian Weber. German line player. (HSC 2000 Coburg)
Steffen Fäth. German left back. (Füchse Berlin)
Christian Rompf. German left back. (TV 05/07 Hüttenberg)
Carlos Prieto. Spanish line player. (?)
MT Melsungen
In:
Arjan Haenen. Dutch right wing. 2-year contract. (TBV Lemgo)
Gabor Langhans. German right back. 3-year contract. (TuS N-Lübbecke)
Svetislav Verkic. Serbian goalkeeper. ½+½-year contract. (ThSV Eisenach)
Out:
Malte Schröder. German right back. (TV Emsdetten)
Jan Forstbauer. German right back. (HSV)
Christian Hildebrand. German right wing. (TSG Offenbach-Bürgel)
Rhein-Neckar Löwen
In:
Andreas Palicka. Swedish goalkeeper. 3-year contract. (Aalborg Håndbold, Denmark)
Dejan Manaskov. Macedonian left wing. 1-year contract. (RK Vardar, Macedonia)
Gudjon Valur Sigurdsson. Icelandic left wing. 2-year contract. (FC Barcelona Lassa, Spain)
Lucas Bauer. German goalkeeper. 1-year contract. (SG Kronau/Östringen, Germany)
Out:
Borko Ristovski. Macedonian goalkeeper. (FC Barcelona Lassa, Spain)
Stefan Kneer. German left back. (HSG Wetzlar)
Stefán Rafn Sigurmannsson. Icelandic left wing. (Aalborg Håndbold, Denmark)
Uwe Gensheimer. German left wing. (Paris Saint-Germain, France)
Marco Bitz. German goalkeeper. (?)
David Ganshorn. German line player. (SG Nußloch, Germany)
Marvin Gerdon. German right wing. (?)
DHfK Leipzig
In:
Andreas Rojewski. Polish right back. 2-year contract. (SC Magdeburg)
Niclas Pieczkowski. German playmaker. 2-year contract. (TuS N-Lübbecke)
Roman Becvar. Czech playmaker. 2-year contract. (HC Empor Rostock)
Tobias Rivesjö. Swedish left back. 2-year contract. (HC Erlangen)
Gregor Remke. German right back. (EHV Aue)
Out:
Benjamin Herth. German playmaker. (DJK Rimpar Wölfe)
Felix Storbeck. German goalkeeper. (ASV Hamm-Westfalen)
Philipp Pöter. German playmaker. (HSG Wetzlar)
Philipp Weber. German playmaker. (HSG Wetzlar)
Benjamin Herth. German playmaker. (DJK Rimpar)
Sergei Schedik. Russian left back (?)
Sebastian Greß. German right back. (HC Elbflorenz)
Gregor Remke. German right back. (EHV Aue)
SC Magdeburg
In:
Mads Christiansen. Danish right back. 2-year contract. (Bjerringbro-Silkeborg, Denmark)
Christian O'Sullivan. Norwegian playmaker. 2-year contract. (IFK Kristianstad, Sweden)
Daniel Pettersson. Swedish right wing. 2-year contract. (GUIF Eskilstuna, Sweden)
Out:
Andreas Rojewski. Polish right back. (DHfK Leipzig)
Jure Natek. Slovenian right back. (retires)
Maciej Gebala. Polish line player. (Wisla Plock, Poland)
Tomasz Gebala. Polish left back. (Wisla Plock, Poland)
Michael Haaß. German playmaker. (HC Erlangen)
Jens Schöngarth. German right back. (Frisch Auf! Göppingen)
Vincent Sohmann. German left wing. (Dessau Roßlauer HV)
SG Flensburg-Handewitt
In:
Ivan Horvat. Croatian left back. 2-year contract. (GRK Varaždin 1930, Croatia)
Out:
Kresimir Kozina. Croatian line player. (Füchse Berlin)
Nick Witte. German left wing. (TV Neuhausen, Germany)
Michael Nicolaisen. German left back. (Sparkasse Schwaz Handball Tirol, Schweiz (on loan))
TBV Lemgo
In:
Donát Bartók. Hungarian right back. 2-year contract (Váci KSE, Hungary)
Azat Valiullin. Russian left back. 2-year contract. (ThSV Eisenach)
Christian Klimek. German line player. 2-year contract. (TuS N-Lübbecke)
Tim Suton. German playmaker. 2-year contract. (TuS N-Lübbecke)
Piotr Wyszomirski. Polish goalkeeper. 2-year contract. (Pick Szeged, Hungary)
Mark van den Beucken. Dutch goalkeeper. (Targos Bevo HC/NED)
Out:
Arjan Haenen. Dutch right wing. (MT Melsungen)
Nils Dresrüsse. German goalkeeper. (Tremblay-en-France Handball, France)
Erwin Feuchtmann Perez. Chilean left back. (SG Handball West Wien, Austria)
Georg Pöhle. German left back. (TV Emsdetten)
Marcel Niemeyer. German line player. (ThSV Eisenach)
Valentin Schmidt. German playmaker. (SG BBM Bietigheim)
Gustav Rydergård. Swedish line player. (retires, but becomes ass. coach in the club)
Arne Niemeyer. German left back and playmaker. (retires)
Max Höning. German right back. (ASV Hamm-Westfalen, on loan)
THW Kiel
In:
Nikola Bilyk. Austrian playmaker. 4-year contract. (Fivers WAT Margareten Handballclub, Austria)
Andreas Wolff. German goalkeeper. 4-year contract. (HSG Wetzlar)
Lukas Nilsson. Swedish left back. 3-year contract. (Ystad IF, Sweden)
Raul Santos. Austrian left wing. 3-year contract. (VfL Gummersbach)
Christian Zeitz. German right back. 2-year contract. (Telekom Veszprém, Hungary)
Svebor Crnojevic. Croatian goalkeeper. Short term contract. Now HF Springe, Germany (RK Moslavina Kutina, Croatia)
Out:
Dominik Klein. German left wing. (HBC Nantes, France)
Igor Anic. French line player. (Saran Handball, France)
Joan Cañellas. Spanish playmaker. (RK Vardar, Macedonia)
Nikolas Katsigiannis. German goalkeeper. (HC Erlangen)
Rogerio Ferreira. Brazilian line player. (RK Vardar, Macedonia)
Dominik Plaue. German goalkeeper. (HSV)
Torsten Jansen. German left wing. (retires – assistant coach and youth coach in HSV)
Erlend Mamelund. Norwegian playmaker. (Haslum HK, Norway)
Dener Jaanimaa. Estonian right back. (MT Melsungen)
TSV Hannover-Burgdorf
In:
Fabian Böhm. German playmaker. 2-year contract. (HBW Balingen-Weilstetten)
Kasper Kisum. Danish left back. 1-year contract. (TVB 1898 Stuttgart)
Out:
Yannick Dräger. German playmaker. (TV Emsdetten)
VfL Gummersbach
In:
Kevynn Nyokas. French right back. 3-year contract. (Frisch Auf! Göppingen)
Daniel Mestrum. German left wing. (TuS Ferndorf)
Out:
Gunnar Steinn Jónsson. Icelandic playmaker. (IFK Kristianstad, Sweden)
Tom Landgraf. German goalkeeper. (TSV Altenholz)
Raul Santos. German left wing. (THW Kiel)
Magnus Persson. Swedish right back. (Alingsås HK, Sweden)
Christian Zufelde. German left wing. (SV Mecklenburg Schwerin)
HSC 2000 Coburg
In:
Tom Wetzel. German left back. 2-year contract. (TuS N-Lübbecke)
Nico Büdel. German left back. 2-year contract. (TSG Friesenheim)
Stefan Lex. German right back. 2-year contract. (TSG Friesenheim)
Sebastian Weber. German line player. (HSG Wetzlar)
Out:
Matthias Gerlich. German left back. (ThSV Eisenach)
Micke Brasseleur. French right back. (US Ivry, France)
Tomáš Říha. Czech line player. (?)
Jiří Vítek. Czech right back. (?)
GWD Minden
In:
Helge Freiman. Swedish left back. 2-year contract. (Eskilstuna GUIF, Sweden)
Magnus Gullerud. Norwegian line player. 2-year contract. (SønderjyskE, Denmark)
Out:
Aljoscha Schmidt. German left wing. (TV 05/07 Hüttenberg)
Pascal Kern. German right back. (TSV Bayer Dormagen)
Nils Torbrügge. German line player. (TuS N-Lübbecke)
Last updated: 16.11.2016