
15:16 30-September-2016
Stuttgart signs Turkish right back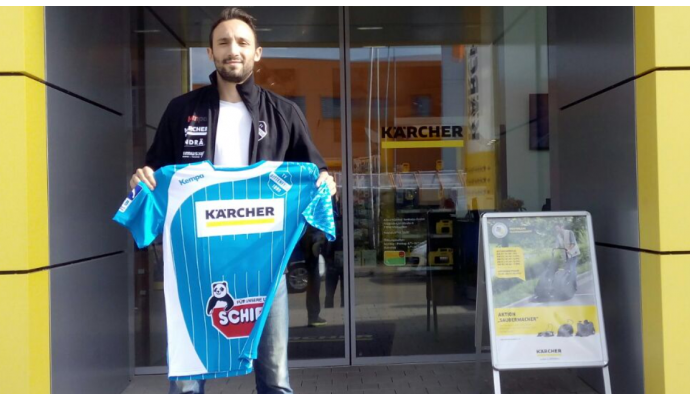 Photo: tvb1898.de
Written by: Rasmus Boysen
TVB 1898 Stuttgart has signed a contract with the Turkish right back, Can Celebi, with immediate effect for the rest of the season.
The 26-year-old Turkish national player comes from the French club Chartres, where he played last season, and the German Bundesliga club TVB 1898 Stuttgart has signed him due to injuries in the backcourt.
Celebi is the second Turk to play in TVB 1898 Stuttgart. The first one was the Turkish goalkeeper Yunus Özmusul, who now is back in Besiktas.
TVB-CEO Jürgen Schweikardt is pleased about the short-term commitment. "During the season it is not easy to find reinforcements. We are pleased now to have found Can Celebi, who is a left-hander with excellent defensive qualities. He will give the team more alternatives. After the injury problems in right backcourt a reinforcement was necessary," the managing director of TVB 1898 Stuttgart, Schweikardt, stated to the clubs official website.
You can see this summers transfers of TVB 1898 Stuttgart here.