Bundesliga-pro returns to Haslum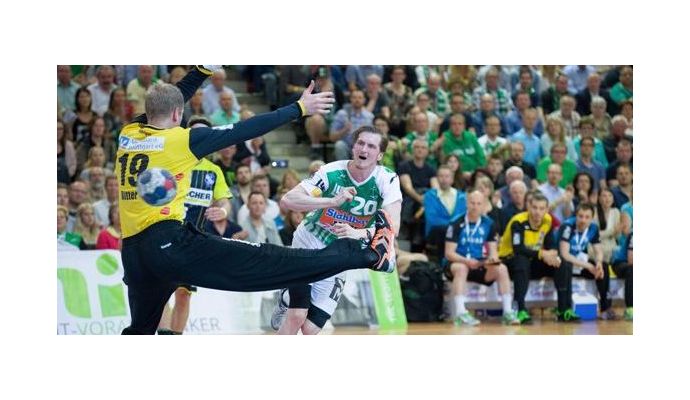 Foto: Frischauf-gp.de
The 26-year-old Norwegian national player Thomas Kristensen leaves Frisch Auf! Göppingen and returns to his former Norwegian club Haslum HK on a 1-year contract to the summer of 2017.
Thomas Kristensen started his professional career in Haslum HK. In Haslum he won the Norwegian championship three times from 2009 to 2014. The Norwegian right wing left Norway and Haslum HK and moved abroad in 2014, where he was sold to the Spanish club Ademar Leon.
He only played one season in the Spanish Liga Asobal before signing a 1-year contract with the German Bundesliga-club Frisch Auf! Göppingen last season, to replace the injuried right wing Marco Rentschler.
The head coach of Haslum HK Tom-Eirik Skarpsno is thrilled of the signing:
"National player, professional and former Haslum HK-player. Everything worked out. And when we got the oppurtunity, we jumped at the offer. He has been on great adventures with Haslum HK before, and therefore it is great to get back a Bundesliga-player, who wants to win something with Haslum HK again," the coach said to the website of Haslum HK.
Thomas Kristensen was on the Norwegian national team, who finished at fourth place at the European championship in Poland in January.