Svan negotiates with Flensburg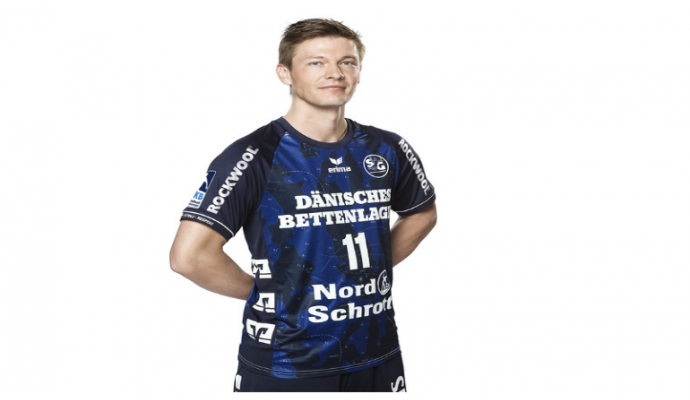 Photo: sg-flensburg-handewitt.de
Written by: Rasmus Boysen
The Danish national player of SG Flensburg-Handewitt, Lasse Svan, is negotiating an extension of his contract.
The 33-year-old Danish right winger, who came to the North German top club from GOG in 2008, has a contract with the "Dane club" SG Flensburg-Handewitt, which expires at the end of the season. Lasse Svan does have a hope, that he can continue in Flensburg. He confirms to the Danish television channel DR1:
"First of all, there is a negotiation with Flensburg. I feel really good in Flensburg and also have a desire to stay in Flensburg. So it is first of all Flensburg I talk to."
Lasse Svan's wing partner in Flensburg over the past several years, Anders Eggert, leaves the German club next season, and the Swedish defense specialist of SG Flensburg-Handewitt, Tobias Karlsson, is also started to think about the future. The same is the case for Svan:
"I am, as I said, on it, so I do not hope it'll take too long, but now we'll see. Last time I negotiated my contract, it took half a year. We must see how fast we are this time," the fast right wing states to DR1.
Besides Anders Eggert, Tobias Karlsson and Lasse Svan both Mattias Andersson, Holger Glandorf, Petar Djordic, Johan Jakobsson, Jacob Heinl, Anders Zachariassen and Bogdan Radivojevic have end of their contracts in SG Flensburg-Handewitt at the end of this season.
Fact box:
Name: Lasse Svan
Date of birth: 31.08.1983
Nationality: Danish
Positon: Right wing
Caps: 166 (369 goals)
Clubs:
1995–2002: Sierslev HK, Denmark
2002–2008: GOG, Denmark
2008–:SG Flensburg-Handewitt, Germany