Lagergren replaces Zelenovic in Magdeburg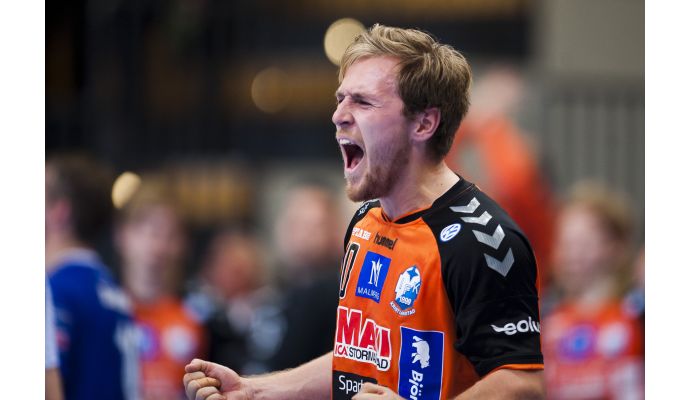 Photo: ifkkristianstad.se
Written by: Rasmus Boysen
The Swedish national player Albin Lagergren has signed a contract with the German Bundesliga club SC Magdeburg from next season.
Press release from SC Magdeburg:

SC Magdeburg announces the commitment of the Swedish back court player Albin Lagergren from the 2018/19 season. The 25-year-old left-hander is currently under contract with the Swedish Champions League competitor IFK Kristianstad and has also been playing for the Swedish national team since 2016. Lagergren has signed a contract until 2020. At the same time, the SC Magdeburg confirmed that the contract of Nemanja Zelenovic, which expires at the end of the season, will not be extended.
Head coach and Sports Director Bennet Wiegert about the news:
"Over the last few weeks it has become clear that we can not agree on a contract extension with Nemanja Zelenovic. However, due to the personnel decisions now taken, both sides have early clarity about the future. I know that "Zele" will tear to the last day for the SCM. Our common focus is now on the three competitions in which we want to reach our common goals this season. Albin has been an international player for a long time, and he is one of the greatest talents in the right back position. His understanding of the game and his dynamism made him a key player in Kristianstad and the Swedish national team. His move into the Bundesliga is a logical step and we are glad that he has decided for the SCM despite other offers from Bundesliga clubs. His shared seasons with Christian O "Sullivan will make his entry into Magdeburg easier."
Albin Lagergren:
"I am looking forward to playing the next season in the Bundesliga for SC Magdeburg. I chose the SCM because of the attractive playing style with a lot of tempo and a strong defense."